6 Best Prebuilt PCs in 2023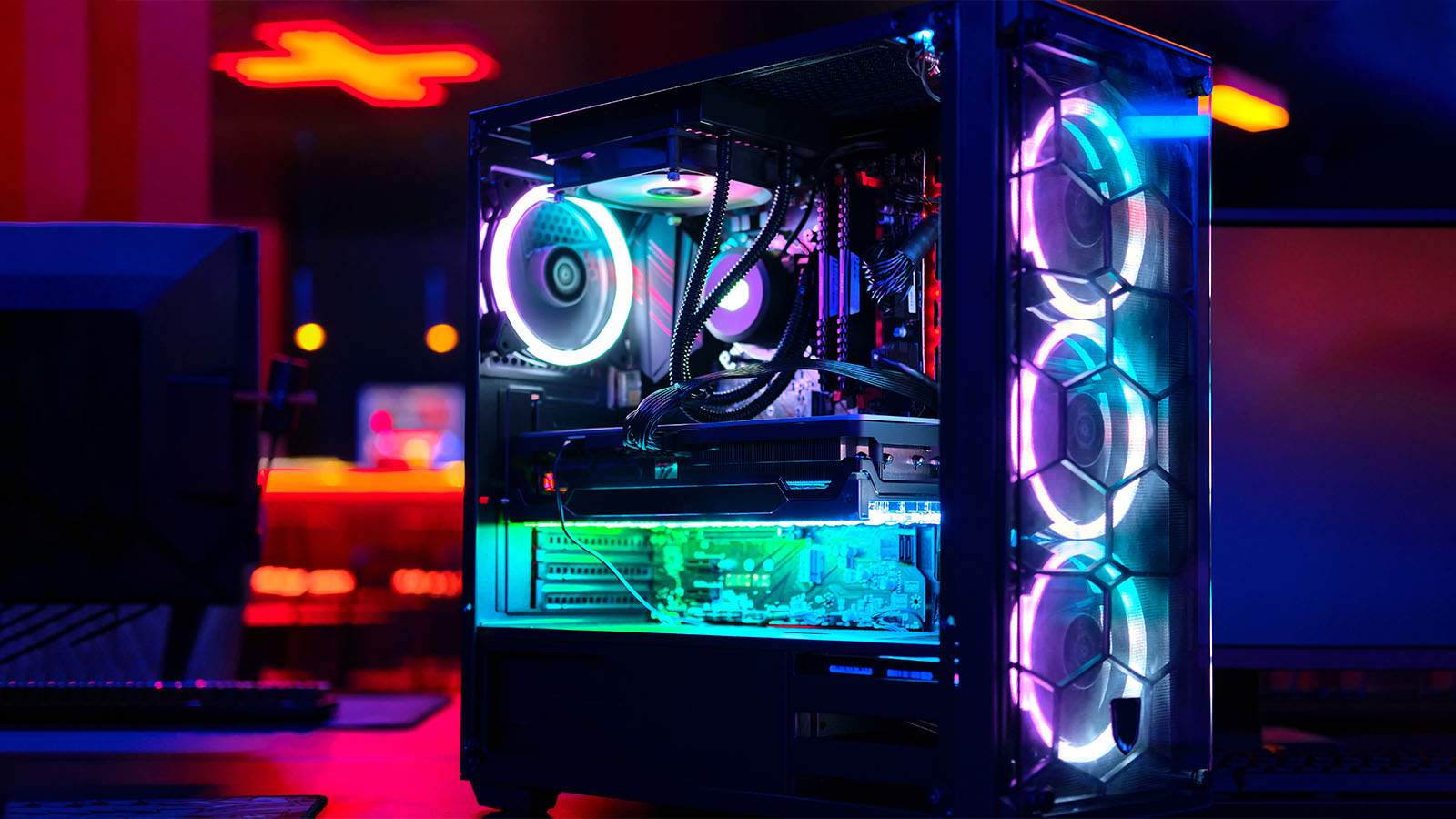 Building a PC from parts you spent weeks researching online used to be fun. The state of the world and greedy individuals have spoiled the experience, at least as far as securing vital components like GPUs is concerned. It's become more convenient to get a prebuilt from a trusted source and enjoy all the benefits owning a PC brings without worrying about specifics. Check out the best prebuilt PCs on the market today and set yourself up for years of carefree gaming, creating, or work.
Best High-end Prebuilt PC: HP Omen 30L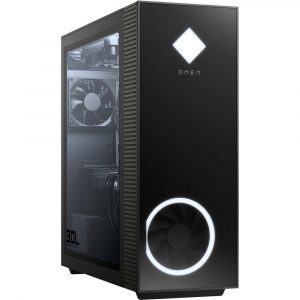 Want to experience smooth gameplay with High details and stable 60+ framerates even with a 4K monitor? Then you need a PC with a high-end GPU, which the Omen 30L delivers. It's slimmer than a standard gaming PC yet packs a serious punch due to carefully chosen premium components. You might do a double-take when you see the price, but that's the reality we have to endure until the chip shortage crisis is over.
If you like your PC's design to be much more gamer-centric, go with the slightly more expensive CUK Mantis instead.
A slender, elegant chassis is the first thing you'll notice about the Omen. It's matte black and covered with triangle-shaped vents. There are also two glass panels, one on the left for easy access and a darker one in front. The latter houses the HP logo and still lets enough light through for the 120mm intake fan's rim light to be visible.
HP stacked the Omen 30L with a slew of excellent components. The Core i9-10850K and NVidia RTX 3080 graphics card are chief among them. The CPU might be two generations old now, but it's still one of the best-performing out there. The GPU's significant generational jump over the 20xx series and substantial improvements to ray tracing ensure any game you play will look beautiful and run smoothly, even on high-res monitors.
Other components don't lag behind either. The inclusion of 32GB 3200MHz RAM makes the Omen 30L ideal for resource-intensive work like video editing or photo retouching. You get a speedy 1TB NVMe SSD, and a 2TB hard drive for file and multimedia storage. The system has serious energy consumption potential, so the presence of an 80+ Platinum 750W power supply is reassuring.
The PC's interior is well organized and tidy if a bit cramped. The custom-made Z490 motherboard only has one PCIe 3.0 slot for the GPU, and all of its DIMM slots are populated. A 120mm AIO handles CPU cooling. It's efficient at keeping temperatures reasonable even during stress tests but can get annoyingly loud after you've been gaming on the highest details for a while.
Best Mid-range Prebuilt PC: MSI Aegis RS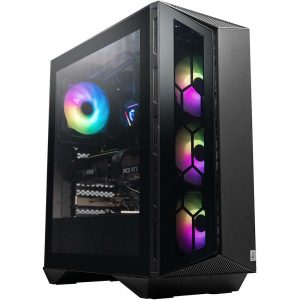 Prebuilt PC manufacturers often use proprietary components you can neither be sure of nor exchange. Due to its expansive hardware catalog, MSI doesn't need to resort to such measures. Therefore, the Aegis RS is an interesting prebuilt since you can technically put it together yourself. Provided you can find the GPU on its own, that is. We were impressed with the balance of components, and upgrading is easy if you ever want to undertake it.
The Aegis RS is built inside the MPG Gungnir 110R, a spacious and ventilated case with a typical gamer aesthetic. Its triangular front panel draws the eye immediately, exposing three 120mm RGB fans through one of its sides. There are vents and dust filters galore, and the case I/O has three USB ports, including USB-C.
Peering through the tempered glass side reveals a large interior divided into the central and PSU sections and kept tidy by excellent cable management. Every component is easy to access and swap out, and most of them are MSI's retail products. The 3070 is one of their 8GB Ventus models. The 120mm AIO keeping the 11700K's temperatures in check is from the CoreLiquid line.
The motherboard is an entry-level Z590 model that has no trouble maintaining system stability. It offers plenty of connectivity, including eight USB plugs, Gigabit Ethernet, and wireless networking through the latest WiFi 6e standard. The GPU has several video outs, so using multiple monitors is also a possibility.
This is the first prebuilt on the list that also includes peripherals, reasonably good ones at that. The keyboard is of the membrane variety but feels sturdy and comes with RGB lighting. The mouse is more upscale since it has adjustable weights and a DPI switch.
In practice, the Aegis RS is a competent system suitable for 1440p or 1080p gaming with beautiful visuals intact. The 11700K might not have brought any gaming-related upgrades, but the multitasking boost is sure to help with productivity. You might need to upgrade the RAM down the line since there are only 16GB of it.
Best Budget Prebuilt PC: CyberpowerPC Gamer Xtreme VR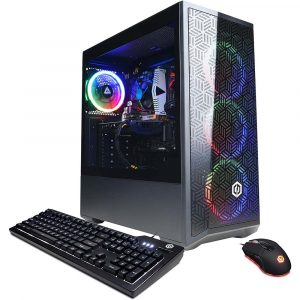 Sadly, most of the computers we talk about have inflated prices due to the GPU shortage. However, you can still get a great deal close to MSRP if you're willing to go with last gen's graphics cards. Case in point, the Gamer Xtreme VR from CyberpowerPC. It's tailor-made for experiencing current 1080p gaming on High details and requires minimal upgrades to stay relevant in the future. Best of all, it's reasonably priced, so you're getting a lot of bang for a relatively modest investment.
Unfortunately, prebuilt PCs at the lower end regularly suffer from inexcusable quality issues. This applies to no-name brands and well-known manufacturers alike. Still, if you need an alternative, consider the ABS Challenger. It's made from quality components and has been put together with evident care.
The case's simple look makes a favorable first impression, especially the illusory 3D vent pattern on the front panel. The design is open, so expect excellent thermals at the cost of slightly elevated fan noise. The PC comes with four RGB fans and doesn't need more, given the specs. You can install more on the mesh top if you wish, though.
As its name suggests, the Gamer Xtreme VR is ready to introduce you to the world of virtual reality. Kudos to CyberpowerPC for pairing Rocket Lake's most innovative & progressive CPU with an RTX-capable graphics card that can utilize technologies like DLSS. This ensures unimpeded 1080p gaming for the foreseeable future. There is one snag, however. The PC comes with only 8GB of RAM, which is starting to become insufficient. Luckily, adding more is a straightforward and inexpensive fix.
The port selection is adequate if you don't mind missing out on advanced features like USB-C or Thunderbolt. On the other hand, the motherboard does have WiFi 6. Power delivery won't be an issue since a 600W 80+ Gold PSU handles it. The SSD transfers files adequately fast, but it's the second component you should consider augmenting since 500GB won't be enough to house more than a few games.
This PC comes with a mouse & keyboard combo like MSI's model. We were much less impressed this time around since both peripherals are cheaply made and offer limited functionality. Still, they add appeal for first-time PC users who don't want to spend extra just yet.
Best SFF Prebuilt PC: Corsair One i200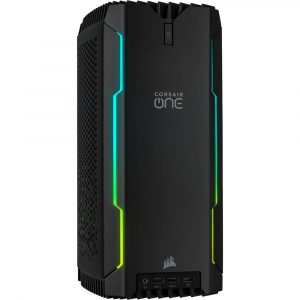 PCs take up a lot of space but offer the most power to compensate. What if you didn't have to compromise, though? That's the idea behind Corsair's One i200, a Small Form Factor PC whose specs rival our winner's. It's designed to excel as a gaming rig and a powerful tool for artistic pursuits like graphics design, video editing, or photo manipulation. This is also the most expensive PC on the list.
SFF PCs have become popular in the last couple of years, so many alternatives exist. Take a look at the Zotac Magnus One and MSI MPG Trident 3 if you're interested in compact PCs at different price points.
Corsair's engineers have done an admirable job cramming top-tier hardware into such a small and attractive package. The black box easily fits onto most desks; just make sure that the surface can handle more than 25 pounds since it is hefty for the size. You'd think that a PC like this would run hot, but several large vents and liquid cooling prevent it from doubling as a furnace.
Several compromises needed to be made when designing the One i200. It has fewer USB ports than normal-sized PCs, and there's an HDMI out on the front panel you can use for VR headsets or display tablets. All of the connections are first-rate, so expect goodies like USB-C, Thunderbolt 3, and a complete audio stack with optical S/PDIF out.
A look at the main specs is enough to give you an idea of the One's raw power. On the one hand, it has a high-end Rocket Lake CPU and enough RAM for intense video editing. On the other, a scaled-down version of the RTX 3080 provides enough oomph for comfortable gaming at 4K or serious 3D rendering. We've seen faster drives, but the 1TB SSD handles file transfer well enough.
Hardware accessibility is the only thing future iterations should improve. Corsair had to use lots of proprietary components to get them to fit, and you're encouraged to buy original replacements if something malfunctions. Cramped conditions make it hard to upgrade existing hardware as well. You do get a lot of lighting customization options through iCUE.
Best Prebuilt PC with an RTX 3080: Alienware Aurora R10 Ryzen Edition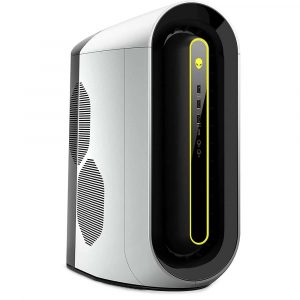 GPUs are to blame for prebuilt PCs' current prices, but there are exceptions. You can get your hands on the RTX 3080 as part of a competent prebuilt for well under $3,000 if you're willing to make some concessions and get the Aurora R10. Its aesthetic won't be to everyone's taste and comes with some design challenges. Still, purchasing this PC is one of the best means of covering your gaming needs for a while.
Alienware is synonymous with designs that are out there, but the Aurora R10 is extreme even for this brand. It looks like a piece of extraterrestrial technology that's decades ahead of our own. The case is a bright metallic color and mostly closed off. Only a couple of hexagonal vents let air into the cramped innards. The Ryzen edition has three RGB zones customizable through a handy companion app.
Despite its small case, the PC has no shortage of ports. You'll find three USB-A and one USB-C port in the front, along with separate jacks for headphones and a mic. Two of the ports allow you to charge smartphones and other electronics overnight since they work even when the PC is off. Ten more USB plugs are in the back, as is a complete audio stack, an Ethernet jack, and four video outs afforded by the RTX 3080.
Accessing the Aurora's innards involves loosening a screw and using a release lever. The process is complicated because the power supply is secured to the left side panel and hinges outward when opening the PC. This is another model with a crowded interior, understandable given the unique build. However, most components are easy to reach, which you'll appreciate when adding more RAM and an SSD.
Yes, Dell cut several specs to offer the prebuilt at its current price. You only get 8GB of 3200GHz RAM and a 1TB HDD you'll want to supplement with something faster ASAP. On the other hand, the Ryzen R5 5600X is a solid CPU choice if you wish to rely on it for 1080p gaming or let the RTX 3080 do the heavy lifting on higher resolutions.
Best Value Ryzen Prebuilt PC: Thermaltake Graphite 360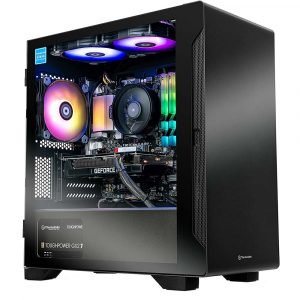 We've neglected AMD's excellent 5000-series CPUs so far, but that doesn't mean they aren't worth your time. Thermaltake makes a strong case for joining Team Red with the Graphite 360, an exceptionally balanced prebuilt that ticks all the boxes at a great price. It's a capable gaming machine and beginner creation station all in one. Plus, Thermaltake adopts MSI's strategy of using retail components, so future upgrades are easy to execute.
Cases are a Thermaltake specialty, so it's no wonder that the Graphite 360 comes together inside of one. It's the S100 TG Black, a compact yet sturdy model mainly made from steel. It's square and rather plain looking, but the visually unimpressive design lends itself well to cooling. You get three RGB fans, one in the back and two on top. There's room for a pair of 120 or 140mm fans in the front, and you can even substitute the top ones for a single 200mm model. Vents on the front panel's side allow ample air to flow inside what otherwise looks like a tightly closed-off case.
The tempered glass is only slightly tinted to showcase the robust system better inside. RGB lovers will find plenty of lights to fawn over since the fans and 16GB of Thermaltake's 3200MHz ToughRAM shine brightly.
The Graphite 360 uses a B550 board as the basis for its RTX 3060 / R5 5600X build. The combination is ideal for 1080p gaming and even adequate at 1440p if you're willing to drop details down to Medium. The 1TB NVMe drive boots both games and programs up flawlessly, and it's big enough that you don't have to worry about upgrading for a while.
Apart from its value for money, we're impressed with the care shown in the Graphite 360's assembly and user-friendliness. All the cables inside the case are tucked away neatly. And the system boots up as soon as you unbox it. Thermaltake included the Home edition of Windows 10, which you can update to 11 for free if you want. Some companies install a lot of bloatware on top of the OS, but you'll find no such shenanigans here.
Frequently Asked Questions
Are prebuilt PCs cheaper?
Two years ago, the answer would have been yes for 9 out of 10 cases. Even though the manufacturer needs to make money, they could always drive the price down by going with select no-name components. In 2022, a shortage of graphics cards is the chief problem anyone looking to build a PC faces. Manufacturers can't get them at MSRP either, so prebuilt PCs are more expensive than usual.
On the other hand, going the prebuilt route is a good way to secure a graphics card, even powerful ones like the RTX 3080 & 3090. This is especially useful for people who are building for the first time or whose PCs are so old that upgrading a component or two no longer makes sense. Not having to bother with sourcing individual components means you can start gaming, creating, or being productive sooner.
How long will a prebuilt PC last?
There's no reason why a prebuilt PC can't last as long as one you put together yourself. Sometimes manufacturers will indeed cheap out and deliver shoddily built computers. However, informing yourself about current offerings and checking reviews from reputable sources will go a long way in making sure you don't get a lemon.
As for the question of hardware longevity, that depends more on your budget and projected future needs than on the prebuilt itself. PCs with top-tier components have the potential to stay relevant for years, either as they are or with minimal upgrades. If you're the type of user who insists on keeping their system current, you'll likely get a new one anyway far before a current carefully selected prebuilt becomes unusable.
Why are PCs so overpriced?
Several unfortunate factors converged to create a situation where getting your hands on certain PC components is more expensive than ever. On the one hand, the pandemic put a wrench in many companies' finely-tuned logistics processes. That forced them to wait for materials needed to produce various electronic components and not get the product they created to customers or retailers fast enough. Many people are stuck at or work from home, so the increased demand for hardware has put an increased strain on the already fragile supply chain.
On the other hand, GPU prices have become particularly egregious due to increased crypto mining activity. Unscrupulous buyers will even set up bots to buy up a store's entire GPU stock as soon as new ones arrive, which they'll use either for mining or sell at a hefty markup. There are signs that the markets will stabilize in the future, but the current situation will likely continue through the better part of 2022.