6 Best Motherboards for i5-10600K in 2022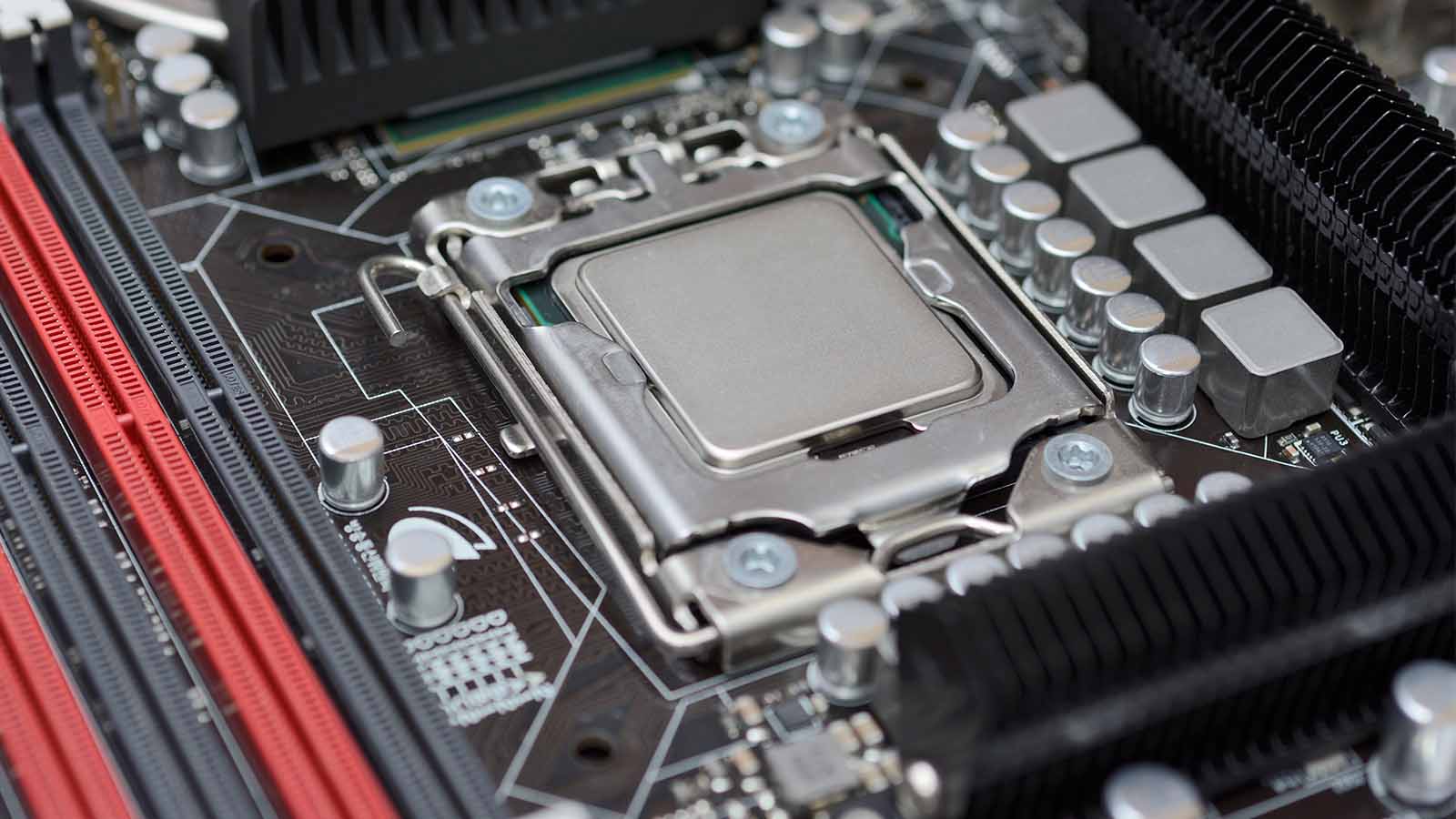 The introduction of Comet Lake marked a significant milestone for Intel. The company finally accepted multithreading as mainstream and equipped the i5-10600K with six cores & twelve threads. The CPU can duke it out with rivals from AMD while having a 3MB larger L3 cache and higher clock counts than its predecessor.
Here are the best motherboards for i5-10600K you should invest in today. They're based on a new chipset, meaning that switching over to the 10600K isn't just a matter of swapping out chips. Still, the new boards bring several improvements that will remain relevant regardless of your current CPU.
Best High-end ATX Motherboard for i5-10600K – ASUS Prime Z490-A
The Prime Z490-A is a versatile board that can keep up with your 10600K while also having what it takes to stay on top as LGA 1200 processors mature. It's more robust than its predecessor and kitted out with lots of options for cooling & light customization . Add solid PCIe 3.0 and general port variety, and you have a board that punches above its weight class.
Some worthwhile alternatives include the Gigabyte AURUS MASTER and MSI MPG Intel Z490 Gaming Carbon. But why spend more when this board already has everything a 10600K user would need?
You'll find little has changed appearance-wise if you're familiar with the Prime Z390-A. Its successor is still a beautiful, gamer-focused board with large yet breezy silver heatsinks and aggressive LEDs. You'll find two sets preinstalled on the I/O shroud and chipset heatsink and have the potential to hook four more up for a dazzling light display.
Closer inspection reveals that the heatsinks covering the VRM transistors have received an upgrade. They protect a 12+2 phase MOSFET configuration that supplies the CPU with 540 amperes of current. The M.2 and chipset heatsinks are connected, and you can remove the former via a couple of screws. It, too, has received improvements, prudent since the drive sits directly under your primary GPU.
The Prime Z490-A is a multi-GPU board that's compatible with both CrossFire and SLI. The top slot is where you want to place your main graphics card since it's the only one running at x16, x8 if you install additional cards. A total of three PCIe 3.0 x1 ports are there for extra internal connection options.
The Prime Z490-A isn't lacking in other internal or case connectors either. You have five fan headers and two more for AIO water cooling. None of them are hybrid, though. Feel free to house the Prime Z490-A Inside a fancy case since it has headers for two USB 2.0, one USB –A & C, and even a Thunderbolt 3 port.
The spacious I/O panel is clean and functional. It is padded, and no space is wasted on a PS/2 port. HDMI and DisplayPort are both 1.4, and a Realtek S1220A chip puts out premium 7.1 audio to the relevant assortment of jacks. The USB selection is varied, featuring pairs of USB 2.0 and USB 3.2 Gen 1 ports, along with three USB-A and a single USB-C connection. Speedy 2.5Gbps LAN completes the layout.
The Z490 Gaming Carbon is among MSI's best boards for Comet Lake processors. It's also an expensive choice that doesn't pair well with the 10600K price-wise. Enter the MPG Z490 GAMING EDGE WIFI, a board with fewer high-end features that still lets users with a single graphics card and modest overclocking desires put together a solid build that will be able to tackle any task for years to come.
The Edge is reminiscent of its more expensive cousin with accented heatsinks and a gamer-oriented black & grey color scheme. You get to make the board your own by adjusting a multi-colored set of LEDs on the chipset heatsink using MSI's Mystic Light software. Four major heatsinks keep vital parts of the board cool, including all the VRMs and one of the M.2 slots.
The four DIMM slots support DDR4 RAM with clock speeds up to 4,800MHz, depending on how many sticks you use. Dual-Channel works as intended, and the board handles 128GB of RAM. You can connect six SATA drives into various RAID configurations and augment them with M.2 disks.
The board has sixth-gen Wi-Fi and 2.5GBps Ethernet for online connection. Keep in mind that you'll have to install the Wi-Fi & Ethernet drivers from a USB drive since they don't work out of the box.
An I/O cover comes premounted and gives the EDGE a tidier look. It's a mix of the old and the new, with a PS/2 port on one side and USB-C on the other. Two USB 2.0 connections supplement four USB 3.2 Gen 1 and one USB 3.2 Gen 2 port. You may use the 10600K's integrated graphics via DisplayPort or HDMI, and Realtek ALC1220 HD puts out the audio.
The MPG Z490 GAMING EDGE WIFI is ideal for a system with one GPU since it has only one armored PCIe 3.0 x16 lane, with one more capped at x4 if you want to use CrossFire. You get two more PCIe 3.0 x1 connections for upgrades like port hubs or capture cards.
Most users associate the TUF line from ASUS with cheaper products whose quality is hit and miss. While the TUF Gaming Z490-Plus is the least expensive motherboard we recommend you use with the 10600K, it's also among the most cost-effective options for the Z490 chipset across the board. It features surprisingly capable VRMs, a unique look, and a comprehensive set of connections.
If this board isn't available, you can get MSI's MSI Z490-A PRO instead.
You'll love the TUF Gaming Z490-Plus's appearance if you have other TUF hardware. It's the same combination of dark gray & black tinged with tasteful yellow accents. RGB placement is spot on, with discreet built-in LEDs on the side and headers for three more sets. Speaking of headers, you'll find seven of them to hook fans up to and another one dedicated to water cooling.
The TUF Gaming Z490-Plus features a whopping 16 phases shielded by two heatsinks. The main one is huge and has three cutouts that help it release heat into its surroundings more efficiently. You can expect VRM temperatures to remain below 60°C and overclock the 10600K without fear of instability.
Two of the TUF Gaming Z490-Plus's six SATA connections are mounted on the side of the PCB, with the rest laid out vertically. One of the two M.2 slots also has a thick heatsink held in place with two screws. Like MSI's Edge, this board has two PCIe 3.0 x16 slots compatible with CrossFire but doesn't support NVIDIA cards in SLI. There is one more PCIe 3.0 x1 input, though.
You can put the TUF Gaming Z490-Plus inside a more advanced case since one of its internal connections supports USB-C. Two more USB 3.2 & one USB 2.0 port round out the case connections. You have to mount the I/O shield yourself but can do so without much fuss. There are no USB 2.0 ports in the rear, but PS/2 remains a mainstay.
A modern mouse & keyboard will take up two of the four USB 3.2 Gen 1 inputs and leave you with one USB 3.2 Gen 2 USB-C & A port each. HDMI 2.0 and DisplayPort 1.4 offer video output, while a Realtek chip handles the 5+1 audio ports. You also get Gigabit Ethernet and Wi-Fi 6.
You'll be hard-pressed to find a more reliable and feature-rich board for your current and future i5 gaming needs than the Z490 AORUS Elite AC. It has serious overclocking potential, a modern port selection, and enough headroom to support advancements like PCIe 4.0 once the time comes to switch to a newer processor.
It takes full advantage of a thicker PCB, allowing for better stability and less interference. The PCB itself is an attractive black with a cool pattern and meshes well with the Z490 AORUS Elite AC's massive heatsinks. A single LED strip adorns one of them. You can connect four more, two of which can be addressable.
The Z490 AORUS Elite AC sports 12+1 phases that deliver 600A of current to the 10600K and ensure that distribution is both even and stable. The heatsink above is beefy enough to draw enough heat away for excellent overclocking possibilities. Five hybrid fan headers increase the cooling potential even more. They allow for not only fans but water cooling solutions and monitoring as well.
For storage, you can hook up six SATA and two M.2 disks. The Z490 AORUS Elite AC supports three of the latter with 11th-gen CPUs, though. Other useful internal connections include USB-C, two USB 2.0, and one USB 3.2 Gen 1 header. The outer I/O has a nice decorative panel and does away with legacy connections. You get a useful set of 4x USB 2.0 and 6x USB 3.2, two of which are USB-A Gen 2. A USB-C connection is absent, but you do get HDMI 1.4 and 2.5Gbps LAN.
Audiophiles will be pleased that the Z490 AORUS Elite AC has several WIMA capacitors. Coupled with a thicker PCB than seen on previous AORUS boards, this lets you enjoy higher fidelity.
Want to rock a 10600K with a smaller case? Pair it with a Z490M Gaming X from Gigabyte, and it will be smooth sailing. It's a tough little board designed to reinforce and accommodate almost as many components as a full-sized ATX model without hiccups.
The first thing you'll notice about the Z490M Gaming X is its dark PCB with abstract grey patterns. These go well with the large I/O shroud and heatsinks. It's not a flashy board since RGB isn't built-in. However, four headers and intuitive accompanying software allow you to make it glow in millions of colors.
The Z490M Gaming X ensures each component fits securely. Its DIMM slots are reinforced, as is the top PCIe 3.0 x16 lane. Memory overclocking via custom XMP profiles can reach 5,000MHz. You may also overclock the 10600K as 11 MOSFETs keep power distribution in check. However, you'll want to take it easy since heat management could be better.
There's not much to say about the I/O other than it has a clean layout. Its USB selection is limited to four USB 3.2 Gen 1 and two Gen 2 units. The audio stack doesn't have an SPDIF output since the Realtek ALC1200 isn't built with it in mind. HDMI and DisplayPort connect your monitor to the chip's onboard graphics. A legacy PS/2 port is there should you wish to use older peripherals.
There's no shortage of drive space since the Z490M Gaming X has four vertical and two side-mounted SATA ports. A pair of M.2 slots theoretically let you hook up as many drives, but 10th gen limitations mean you'll have to go without one.
The only PCIe 3.0 x1 port sits between two full-sized GPU lanes opposite the CMOS battery. The lanes in question work with CrossFire, albeit at a configuration of x16/x4. Four fan headers let you outfit the board with better cooling. Two USB 2.0 and one USB 3.2 header interface with your case.
Users looking to put together an SFF PC won't go wrong with the smallest Z490 motherboard offering from Asus. ROG Strix Z490-I Gaming is a sharp-looking board that carries its form factor limitations well, enabling you to assemble a powerhouse within a tiny case. It's reliable, comes with excellent software support, and will even handle overclocking if the rest of your system is adequately cooled.
This mini-ITX board is among our best-looking recommendations. Much of that has to do with its deep black PCB and large heatsinks that cover up a large portion of it. The ROG logo shines in millions of RGB colors, and you're able to augment it by using two RGB headers.
The heatsinks aren't just for show either. The bottom-most one covers M.2 storage and the chipset, while two more cool ten power phases in an 8+2 configuration. The board shows its premium character when you put those VRMs and their cooling to the test. It can easily push your processor while the motherboard remains comfortably warm.
You'll feel the impact mini-ITX has on build options when looking at the Z490-I Gaming's memory and GPU limitations. There's room for only two sticks of RAM overclockable to 4,800MHz and secured on one side. A single PCIe 3.0 x16 slot will accommodate most graphics cards, but two or more are out of the question. You get four SATA connections and can use three of them if you hook up an M.2 SSD as well.
We're impressed with the I/O since ASUS managed to cram every worthwhile input onto it. You only get three essential audio jacks, but they're powered by the Supreme FX S1220A, a step up from the standard Realtek fare. Two Wi-Fi connection points are to the left of them, followed by eight versatile USB inputs. These are divided into pairs of USB 2.0 & USB 3.2 of both generations, plus USB-A & C singles.
Apart from the standard video ports and Ethernet, you also get a BIOS flashback button that expedites BIOS updates. The motherboard doesn't even need to have memory and a CPU installed for it to work.
Frequently Asked Questions
What chipset is i5-10600K?
The 10600K is a Comet Lake processor, which means it belongs to the first generation of Intel's CPUs designed for the LGA 1200 chipset. Buying one means you have to also invest in a new motherboard since LGA 1151 isn't compatible anymore. However, you can use coolers you got with an 8th or 9th-gen processor as these will still fit.
Which motherboard is best for i5-10600K?
That depends on your specific needs and several factors. You could go with a Z590 model, but you wouldn't have access to features like PCIe 4.0 that make the newer boards worth getting. There's also your case's form factor to consider, as well as the number and quality of other components you'll use in combination with it. We believe that the ASUS Prime Z490-A is the right choice for most builders since it isn't absurdly expensive yet doesn't skimp on features.
Is i5 10600K good for gaming?
Yes, it is a surprisingly good competitor to Ryzen R5 3600 and R7 3700 CPUs and performs better than the i5 9600K. The 10600K is an excellent choice if you're building a system from scratch. On the other hand, it's not worth trading an 8700K or 9700K in for it due to the added motherboard costs.