6 Best Motherboards for i5-11400F in 2022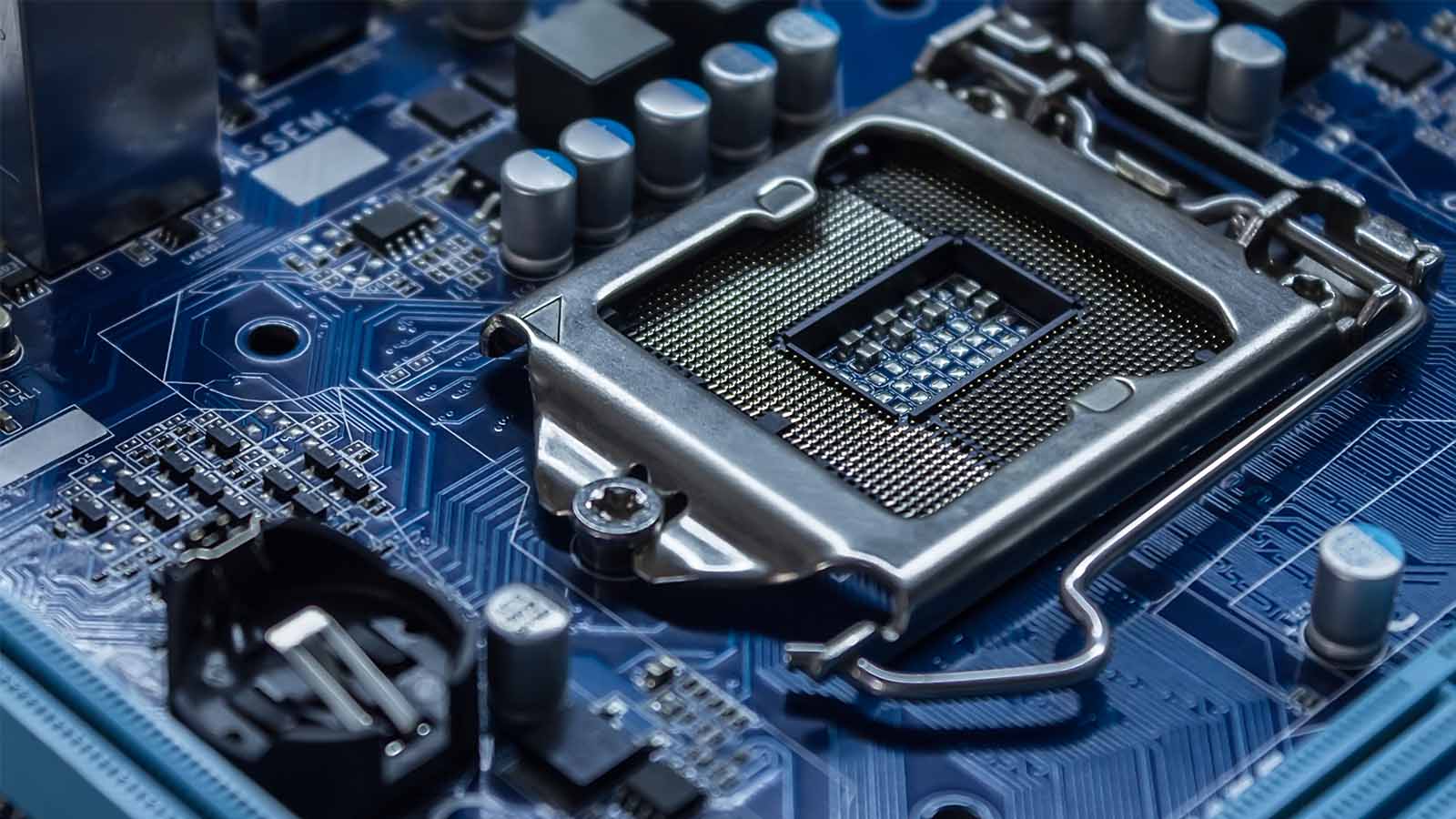 Rocket Lake might go down as one of the most disappointing Intel generations in history, but all is not lost – processors like the 11600K and 11400F are worthy of your attention! They bring tangible improvements over their predecessors in gaming and finally put up a fight against AMD's similarly-priced chips when multithreading and productivity are needed.
We've put together the best motherboards for i5-11400F to speed up your search for the perfect one. The great thing about the chip is that you can pair it with reasonably-priced boards while still getting everything out of it. You'll find such boards mostly among the excellent B560 lineup, so keep reading to discover which will make great companions for the new value champ.
Best High-end ATX Motherboard for i5-11400F - ASUS TUF Gaming Z590-Plus
You don't need to invest in an expensive motherboard to get the most out of the 11400F. However, some perks the Z590 brings are nice to have, like superior VRM and a great port selection. You'll get all of these and more if you go for the newest TUF motherboard and will still have money left over for a better SSD or GPU.
The $200-$250 range is home to several other excellent motherboards, including the MSI MPG Z590 Gaming Plus and GIGABYTE Z590 AORUS Elite AX. Either is a good alternative if you're unable to find our primary recommendation.
TUF might stand for The Ultimate Force, but it's also an image the board projects flawlessly. It's mainly black with lots of armor on the I/O, chipset, and M.2 slots. Several intricate markings in gray adorn the PCB. There are even hints of the line's telltale yellow that liven up several parts of the board. You may breathe even more color into it through two small LED strips on the PCB's right edge.
Your precious PCIe 4.0 SSD won't be affected by the graphics card's exhaust since an adequate heatsink covers it. The two other PCIe 3.0 SSDs are also protected but share an extended heatsink. Securing them is finally hassle-free since the board has convenient latches instead of screws. You may connect additional drives through six SATA ports, two of which are vertical. The top GPU slot is reinforced and works with PCIe 4.0, making it great for futureproofing. Also welcome are two PCIe x1 inputs towards the bottom.
Expect your 11400F and TUF Gaming Z590-Plus combo to run cool thanks to the CPU's power efficiency and the board's outstanding VRM. The power delivery is strong, consisting of eight twinned Vcore and one SOC phase for a total of 16+1 50A phases that supply the CPU with far more power than it will ever need. The heatsinks are equally robust, especially the larger one that's thick and extends to the I/O.
Speaking of which, the integrated panel houses a varied port selection. There could have been more USB inputs, but seven split in pairs of USB 3.2 Gen 1 & 2 and USB 2.0 plus one USB-C will work for most users. A Wi-Fi 6 module and 2.5 Gbps LAN enable internet connection. HDMI & DisplayPort handle video for processors with integrated graphics, and you'll never miss a beat when listening through the 7.1 Realtek ALC S1200A driven audio stack.
Best Mid-range ATX Motherboard for i5-11400F - MSI MAG B560 Tomahawk WiFi
The B560 version of MSI's Tomahawk motherboard is among the best offerings the company has ever released. It's much more advanced than the B460 it replaces, offering Z590-like performance at a more than reasonable price. It's the standard other B560 mobos need to live up to and an exceptional base for your 11400F build.
We'll cover a similarly priced model from Gigabyte later on, but you may want to also look into the ROG Strix B560-A Gaming.
The board's aesthetics are in line with the current trend of a black base with grey sections. MSI injects its own flair by adding white accents on the I/O shroud and diagonal lines on the chipset & M.2 heatsinks. You'll find the single light source under the chipset heatsink and can connect four more through ordinary and addressable headers located on the right and bottom edges.
The MAG B560 Tomahawk WiFi has excellent VRM and cooling for the price, ensuring that the 11400F will never run too hot even if you keep it at boost clock speeds. The VRM phases are configured in a 12+2+1 layout, delivering 720A to the CPU while reserving 180A for the IMC and SOC. The phases are cooled by robust heatsinks taken straight from MSI's more expensive models. They feature two contact layers that draw heat away from the chokes as well as the MOSFETs.
You may connect three M.2 SSDs and another six through SATA. Two M.2 slots support 80mm long drives, while the top-most one accepts 110mm units and is compliant with PCIe 4.0. The top GPU slot has shielding and runs at x16 speeds, while the other is limited to x4. A PCIe x1 connection is there for expansion or streaming cards.
You can greatly increase the board's thermal efficiency by using its seven fan headers. One of them works with water pumps too. Other interesting internals include two USB 2.0 headers along with one each for USB 3.2 Gen 1 and USB 3.2 Gen 2 10 Gbps USB-C.
The back I/O comes preinstalled and is bursting with connections. You get sets of four USB 2.0 and USB 3.2 Gen 1 ports, not to mention a high-end USB 3.2 Gen 2×2 USB-C. HDMI and DP won't be of much use to you, unlike the 5+1 audio stack complete with an optical S/PDIF out. That leaves connections for Wi-Fi 6E antennas and a 2.5 Gbps LAN jack.
Best Budget ATX Motherboard for i5-11400F - ASUS Prime B560-PLUS
Do you have around $100 leftover from putting together your system's components and still need a motherboard? You'd think you'd only be left with duds, but ASUS makes an affordable mobo that will fit your meager budget while covering all the basics. You might be giving up a solid port selection and the best audio codecs, but this is still a futureproof board well worth considering.
The ASROCK B560M PRO4 is another affordable motherboard to examine more closely if you don't like the Prime's aesthetic or can't find it at MSRP.
A flurry of black & white is a good way of describing the Prime B560-PLUS. The zebra look is certainly different, and while some might not like it, others will be delighted to pick the board up for their white-themed PC. You can't spice it up with colors out of the box, but four RGB headers will do the trick. Two of them support Aura Sync, so you can coordinate their lighting with other ASUS products.
Don't let the lack of an I/O shroud fool you into thinking the VRM is no good. It's obviously not as advanced as on the TUF, but you still get eight reliable phases and solid metal heatsinks that draw heat away effectively. The motherboard and CPU combo is exceptionally power efficient, keeping power costs low while possessing above-average gaming chops.
Nothing is preventing you from overclocking the RAM since four DIMM slots support 128GB of it up to 5GHz. It's possible to reach such speeds on one stick; 4GHz is more realistic if you populate all four slots. Keep your system's thermals in mind before attempting this since the mobo only has four fan headers.
PCIe 4.0 availability is one of the board's main draws. You get it for the top armored PCIe x16 GPU slot and the top M.2 drive. The latter has a thick heatsink to protect the SSD from heat generated by the GPU. There's room for one more M.2 drive under the second full-length slot. Six SATA ports allow for as many disks in different raid configurations. Four of them point to the side, while two are separate and upright.
The mobo's budget-mindedness becomes evident when you look at its I/O. It doesn't have a preinstalled panel and hosts two archaic connections – PS/2 & D-sub. Only six USB ports are present, but you do get one each of USB 3.2 Gen 2 A & C. Gigabit LAN is your only window to the world since there's no Wi-Fi. The audio is nothing special either, consisting of three 3.5mm jacks driven by the Realtek ALC897 codec. Finally, there's DisplayPort and HDMI.
Best i5-11400F Motherboard for Gaming - GIGABYTE B560 AORUS PRO AX
It would be a crime to praise the Tomahawk and not give its closest competitor due consideration since both boards are such great value for the money. Gigabyte draws attention with a more flexible cooling solution and superior audio, both of which gamers will appreciate. Add strong cooling & a nice port selection, and you've got a compelling set of features for an amazing budget-oriented gaming experience.
Gigabyte kept the B560 AORUS PRO AX's looks subdued, combining black brushed aluminum with clean grey highlights and many diagonal lines. A series of red WIMA capacitors draw the eye towards the bottom left and hint at above-average audio. LEDs under the chipset heatsink are the board's only native light source you can easily supplement through four headers.
Two of the three M.2 slots have thickly padded heatsinks that mitigate surrounding heat generation. The SATA ports are in a neat stack of six, and the top PCIe 4.0 GPU slot has armor for extra stability. Internal headers include two USB 2.0 for monitoring and single USB 3.2 Gen 1 & 2 connections for your case. Only five fan headers are present, but all are hybrid and allow you to construct elaborate water cooling for even lower temperatures.
The board approaches Z590 territory in terms of heat efficiency. 12+1 phases make up the VRM, delivering 600A of clean current to your 11400F without breaking a sweat. The pair of heatsinks are of great help in keeping things from getting toasty, especially the left one that extends into the I/O shroud. Feel free to run the 11400F at or close to max boost clocks and OC the memory while you're at it. Both are easy to do through Gigabyte's user-friendly BIOS.
It's nice to see an integrated I/O backplate at this price and even nicer when you take in the port selection. Audio is the standout since it runs on the newest premium codec from Realtek, ALC4080. The 7.1 capable stack has an optical S/PDIF out. You get four USB 3.2 Gen 1 and two USB 2.0 connections, one of which can be used to flash the BIOS. USB 3.2 Gen 2 A & C ports join the fray, as do HDMI & DisplayPort. Gigabit LAN is disappointing nowadays, but you also get Wi-Fi. Users with a fondness for old peripherals will welcome the inclusion of a PS/2 input.
Best Micro-ATX Motherboard for i5-11400F - MSI MAG B560M Mortar WiFi
Building a physically smaller PC around a less demanding chip makes sense, so it's heartening to see that the M-ATX standard is alive and well on the B560 platform. MSI's MAG B560M Mortar WiFi is among its finest representatives, outfitted with a slew of features that give little indication of its reduced size.
Users are spoiled for choice regarding B560 boards. Consider the GIGABYTE B560M AORUS PRO AX if you want comparable results, or go with ASRock's B560M STEEL LEGEND if these seem too expensive.
The Mortar is another board that would look great in white, thanks to its silver heatsinks. They break up the black PCB's monotony and are adorned with text & geometric patterns. The board's design is industrial as much of its soldering and architecture is exposed.
Nothing stands in the way of your 11400F performing at optimum efficiency. The 8+4-pin EPS connection delivers a balanced power load. At the same time, the 12+2+1 VRM successfully converts it to clean energy usable by the CPU while keeping temperatures low. This efficient design is augmented by a pair of solid metal heatsinks with several horizontal cutouts that enlarge their surface area.
Attention to thermals extends to the chipset and M.2 heatsinks. It's a shame that only one disk is covered since the Frozr heatsink does an admirable job. Hooking a second M.2 SSD up will disable the bottom full-length PCIe slot, but that's not an issue unless you plan on running two AMD cards in CrossFire. The number of SATA ports and DIMM slots is the same as on regular ATX boards.
The internal header situation isn't bad either. Four provide RGB lighting, and another four allow for air-or water-based cooling implementation. The board lets you use your case's USB-C port through a dedicated 10 Gbps connector and comes with a USB 3.2 Gen 1 header too.
A USB 3.2 Gen 2×2 20 Gbps USB-C port is the I/O's main attraction. It's accompanied by four USB 2.0 and three USB 3.2 Gen 1 inputs. The Wi-Fi antenna and 2.5 Gbps LAN modules have internet connectivity covered. You'll get clear audio through the 5+1 stack and may rely on DP & HDMI if you ever decide to use a CPU with integrated graphics.
Best Mini-ITX Motherboard for i5-11400F - MSI MPG B560I Gaming Edge WiFi
Micro-ATX usually gets the short end of the selection stick, but that dubious honor falls to Mini-ITX for the B560 line. That being said, the few boards that are on offer go well with the 11400F. MSI's is the most compelling, offering a stable and adaptable environment for the chip suitable for any small form factor PC.
The B560M-ITX/AC from ASRock is worth taking a look at too.
The miniature mobo scores big in the looks department, tastefully blending an overall black scheme with white accents and a cool dragon logo on the I/O shroud. The various heatsinks come together to hide much of the PCB and give the board a more robust appearance. Purists will love it since there's no RGB; everyone else can use two headers to change that with ease.
The MPG B560I Gaming Edge WiFi's VRM layout sounds lackluster on paper. The phases adopt a 6+2+1 configuration and are cooled by two small heatsinks. However, this is more than adequate in practice. The folks over at PC Gamer ran tests with the exceptionally power-hungry and heat-producing i9-11900K with high but acceptable thermals. You'll have no trouble maintaining a modest overclock of the 11400F with good airflow since it has half the TDP and doesn't get nearly as hot when stressed.
Optimum use of space is among the board's best features. It allows for two M.2 storage devices, one of which has a heatsink and allows for the fast transfer speeds PCIe 4.0 brings. The second disk has to go in the back, so keep an eye on its thermals. Some cuts needed to be made to bring the size down, so you're left with four SATA inputs and two RAM slots. That's still enough for 64GB of RAM pushing past 4GHz and plenty of storage.
Port selection on the premounted I/O is limited but serviceable. Some compromises are commonplace, like limiting the audio stack to three 3.5mm jacks. On the other hand, having only five USB ports is tough to swallow, especially since more room for them could have been made by getting rid of either the DisplayPort or HDMI. Luckily, the board supports Wi-Fi 6E and 2.5 Gbps LAN.
Frequently Asked Questions
What motherboard should I get for i5 11400F?
It's a good idea to pair the 11400F with an equally cost-effective motherboard. Some entry-level Z590 models fall under that category, but most users will find that B560 completely satisfies their needs. You could technically use it with a 400-series motherboard, too, and should do so if you're upgrading from a Comet Lake CPU.
Getting a new 400-series board alongside the 11400F isn't a good idea since they don't have PCIe 4.0 and place significant limits on memory overclocking in the case of B460 boards.
Does the Intel i5-11400F have integrated graphics?
No, it doesn't. Intel Core processors ending with an F have their iGPUs disabled and are priced lower as a result. Other designations include K for unlocked and T for underpowered CPUs.
Is i5 11400F good for gaming?
The 11400F is one of the most accomplished Rocket Lake processors. Changes to the Skylake architecture and two-digit IPC improvements put it on par with costlier Zen 2 models. It's less capable than the newest AMD offerings and high-end Intel processors, but it's also much less expensive.