6 Best CPU Coolers for i7-11700K in 2023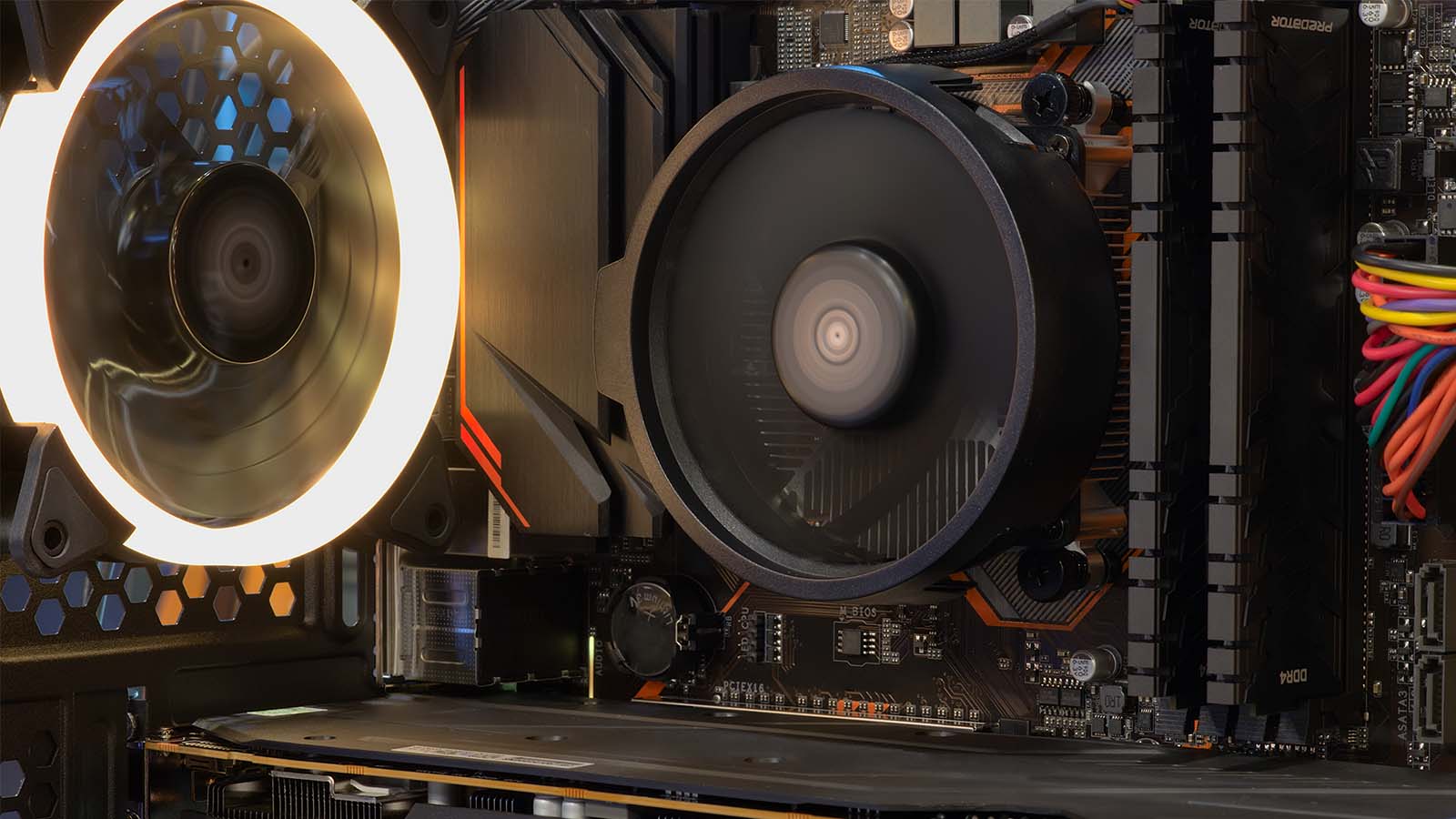 Intel's long line of best-in-class gaming processors continues with the 11700K, spurred by architecture changes and a multithreaded performance increase to rival Team Red's lineup. It might not be worth the upgrade if you're already rocking the 10700K. Still, an increase in IPC, PCIe 4.0 support, and promising real-world results make the Rocket Lake chip a viable choice for buyers with older systems. If you can find one close to MSRP, that is.
Several overclocking tiers and a starting TDP of 125W mean that the 11700K can and will get blazing hot unless you do something about it. We're here to help with recommendations on the best CPU coolers for i7-11700K on the market today. Performance, price, and acoustics are all part of the equation, and we've made sure both air and AIO coolers are represented. Read more about each and walk away with the perfect solution for your fiery new processor.
Best AIO Cooler for i7-11700K: Corsair iCUE H100i RGB Pro XT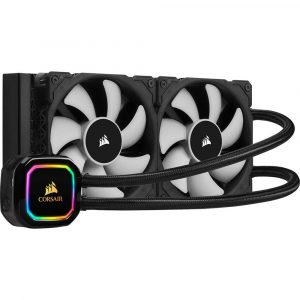 The H100i is one of Corsair's most acclaimed AIO solutions, as it can take on the hottest CPUs without burning a hole in your wallet. It's relatively small, so fitting the radiator inside most cases is a possibility. It has a beautiful set of LEDs and comes with versatile software that controls different aspects of operation.
Equally effective alternatives at a similar price include the NZXT Kraken X63 and Liquid Freezer II 280 from Arctic.
Corsair chose simplicity over flashiness to keep the price down and offer better fans. The result is a rather plain-looking 27mm thick radiator with a standard fin density covered by two 120mm fans. These ramp up to 2,500 RPM and achieve a respectable airflow of 75CFM or Cubic Feet per minute at such speeds.
The pump is this AIO's center of attention, with a polished black surface and a Corsair logo that lights up through 16 addressable LEDs. It has a milled copper cold plate with pre-applied thermal paste that connects to two pipe inputs. These have 90-degree swivel action that simplifies tube positioning. The tubing is 350mm long and braided for extra durability.
The H100i RGB Pro XT's installation is straightforward. You get an Intel backplate that you need to secure first and can attach a set of brackets to the pump & screw those in. The AIO requires PWM, SATA, and USB cables to be plugged in for all of its components to work. The radiator supports a push/pull configuration and is easy to mount. Make sure that you have a screwdriver that can twist its smaller than average screws in all the way, though.
The iCUE software is worth mentioning separately on account of its functionality. There you may set up each LED, but that's just the start. You can also monitor and tweak the RPM for the fans & pump or track temperature changes.
We turn to Guru 3D for evidence of the AIO's performance. They set it up on an i9-9900K, which has an identical TDP and reaches comparable temperatures. The results show that you can overclock your 11700K and still enjoy temperatures well within thermal limits. The sound is tolerable, too, since it doesn't exceed 40dB at 100% fan speed.
Best Budget AIO Cooler for i7-11700K: ARCTIC Liquid Freezer II 240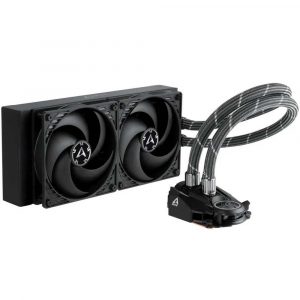 It's not often that a new AIO design shakes the market up, doubly so if it's available at an attractive price. The 240mm variant of the new Liquid Freezer is innovative, effective at cooling demanding CPUs, and easy to install despite the novel design. Add the fact that it costs less than $100, and you've got a compelling case to switch to water cooling in your new build.
Want a more traditional AIO experience? Then go with the MasterLiquid ML240L RGB V2 from Cooler Master instead.
You won't see many differences between the Liquid Freezer II 240 and other AIOs if you start with the radiator. It is 10mm thicker than many at 38mm while maintaining a comparable fin density. This allows the fans to push more air through the radiator while operating quietly. Speaking of fans, the two 120mm units come preinstalled. They run from 200 to 1,800 RPM and have a CFM rating of 56.
The pump is where things get more exciting. It has a black, angled design that separates it from other companies' bland offerings, but those are just aesthetics. A 40mm fan at its top is what matters. It takes air in at 1,000 – 2,000 CFM and blows it onto the VRM. The resulting heat reduction helps with overclocking and maintaining system stability. The copper cold plate is more standard since it's square and machined to a mirror-like finish.
The Liquid Freezer II is ideal for first-time AIO users since it's effortless to install. The fans and braided tubes are already connected, leaving you to mount the backplate and secure it to the corresponding set of brackets that go onto the head unit. Screwing the radiator in is equally simple, as is taking care of power delivery since the entire system runs off of the same PWM cable.
Considering its size and price, the AIO does an admirable job. It's proven its efficiency on even more power-hungry processors while maintaining favorable acoustics throughout the fans' RPM range. Whether this means that integrating thicker radiators and VRM fans will become standard remains to be seen, but we hope it does.
Best Air Cooler for i7-11700K: DEEP COOL Assassin III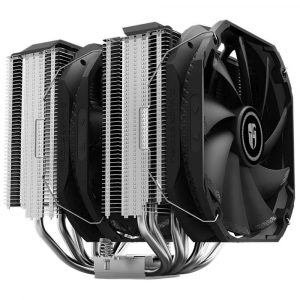 While not as hellish as i9 processors, the 11700K still puts out a lot of heat, especially if you utilize all of its overclocking capabilities. Few air coolers can comfortably maintain it in this state, and Deep Cool makes one of them. It's massive, great at keeping the CPU's temperatures in check, and as easy to set up as smaller or cheaper models.
The best alternatives come from Noctua. Get the classic NH-D15 if you need even lower temperatures or the NH-U14S if you want to save a couple of bucks.
For a cooler with the word Assassin in its name, this model is very conspicuous. It has massive twin radiators topped with decorative spoilers whose black contrasts with the silver fins and makes it hard to ignore. You get two 140mm TF 140S fans with RPM ranging from 400 to 1,400 and an impressive 90 CFM each. They have rubberized corners for improved vibration reduction and protruding channels on each blade that stir the air up more as it passes.
The two heatsink segments are separated by a dense base with the torsion bar already secured for easier alignment during installation. They have a plain design with a central indent that allows the fans to build pressure up before sending air further. Gaps in the sides allow for lateral heat dispersion without decreasing direct airflow through the fins. The Assassin III has seven nickel-plated heatpipes which spread out from the base and enter the heatsinks evenly.
It might be unwieldy, but the cooler is easier to mount than most. You'll have no trouble following the instructions even if this is your first time and should be done in ten minutes. Even RAM with tall heat spreaders will work due to the heatsink's height.
Seeing the Assassin III in action justifies its high price. It performs admirably, maintaining reasonable temperatures on Techpowerup's test processor. This holds true even when put through artificial stress caused by AIDA64 your 11700K will never experience in day-to-day usage. Noise levels aren't as favorable since they exceed 45dB on full load. However, it's doubtful you'll ever need to maintain such speeds unless you're overclocking to the extreme.
Best Silent Air Cooler for i7-11700K: be quiet! Dark Rock 4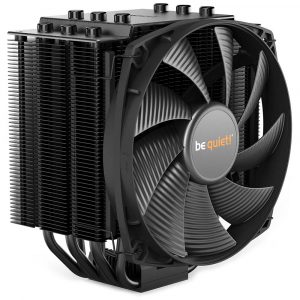 Cooling a high-performance CPU like the 11700K is challenging enough without thinking of the noise this produces. Users who'll take a degree or two more if that means their rig will run as silently as possible can rely on the company with quiet in its name and the non-PRO version of its newest Dark Rock air cooler. It's stylish, lets you overclock the CPU, and will likely be drowned out by other fans in the PC.
Scythe's Ninja 5 is another excellent and noiseless choice. You might also want to step up to the Pro version if your motherboard has the space to accommodate it.
This is one of the most elegant air coolers we've ever recommended. It's completely black and hard to spot inside a system glaring with RGB lights, but examining the cooler thoroughly reveals numerous tiny details you'll come to appreciate. For example, the SilentWings 3 fan has rubber shock absorbers, and its blades have a wavy pattern that improves airflow. The RPM is only 1,200, which makes sense since the fan is a 135mm model.
There's even more to discover about the heatsink and pipes. The heatsink is asymmetrical, meaning it's moved slightly towards the left so the fan can occupy a position closer to the center. A sawtooth pattern spans its front side, causing passing air to swirl. The back part features fin clusters with alternating cutouts that add to the surface area and stir the air up even more as it exits. Six plated pipes leave the thick base at as many angles, ensuring minimal contact between them.
The third model wasn't the easiest to put together, but installing the Dark Rock 4 is a much simpler affair. You start like with any other Intel cooler by securing the backplate and mounting brackets. Then, you have to place the base onto the brackets and insert a mounting bar. Tightening the two screws that secure it is all it takes to bolt the cooler firmly in place.
The performance-focused air coolers we've talked about so far do a bit better on thermal tests, but that's not the Dark Rock 4's primary concern. It excels at maintaining a whisper-quiet atmosphere even while running at max speed since noise barely exceeds 30dB.
Best RGB Air Cooler for i7-11700K: Cooler Master MasterAir MA612 Stealth ARGB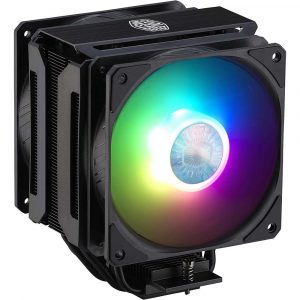 Finding an RGB air cooler that can come to grips with the 11700K is a challenge, one that Cooler Master takes in stride. The MasterAir MA612 Stealth ARGB is among its newest models and promises not only to add color to your build but do so without causing the CPU undue stress. It's not cheap, but that's the tradeoff for having both ARGB and competent cooling.
The assembled cooler is an imposing sight, taking up almost all the space between the VRM and RAM in an ATX-sized motherboard. It's similar to the Dark Rock 4 in that everything except the translucent fan blades is matte black. The 120mm SickleFlow fans come with a circle of addressable RGB lights in the center that produces a diffuse glow and lights up the entire blade section. A controller lets you cycle through some preset patterns, or you can use your mobo's software for deeper customization.
Despite being attractive, the heatsink design is basic. It has protruding chamfered corners to accommodate the fans' heavy plastic clips and a dip in the middle to increase airflow efficiency. It forms another offset design with its six heatpipes, ensuring that the front fan won't interfere with your RAM. The pipes leave the base at alternating angles and steer clear of each other to radiate heat away more efficiently.
Performance-wise, the cooler has what it takes to handle a high-end CPU while keeping both temperatures and noise levels within reasonable limits. One video reviewer paired it with the i9-9900K and put the combination through its paces to find that the CPU didn't even reach the 80s. Meanwhile, the cooler and its surrounding area remained temperate. Only the heatsinks and motor areas showed signs of elevated heat generation.
Best Budget Air Cooler for i7-11700K: Scythe Fuma 2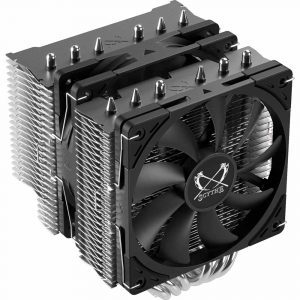 Scythe has been making waves in the air cooling world since its offerings directly compete with the likes of be quiet! and Noctua at considerably lower prices. Best of all, their performance doesn't lag far behind, as you'll see if you purchase the second iteration of the highly-regarded Fuma. It's big on aesthetics, size, and thermal regulation alike, and one of the most pleasant surprises to have hit the shelves in a while.
Not planning on overclocking your 11700K? Then you can save some more cash by choosing the fantastic Freezer 34 eSports DUO from Arctic.
Formidable comes to mind when examining the Fuma 2 since it's a broad and tall cooler that hogs space around your CPU, thankfully without interfering with RAM clearance. It doesn't need RGB to stand out since the combination of silver & black on the heatsinks and grey fans will likely turn some heads. Unsurprisingly, the twin model comes with two Kaze Flex fans. Both are 120mm and have the same 300-1,200 RPM, but the front one is 10mm thinner,
The heatsink attracts attention with its size and precision engineering. Its fins form an overlapping pattern and have several tooth-like marks for better air agitation. It is offset to the back to allow for more RAM breathing room. The broader stack's bottom fin portion is cut to not interfere with VRM or memory on HEDT motherboards. Six heatpipes come together at the wide base that also doubles as a small passive radiator.
You'll have no trouble setting the Fuma 2 up whether you've built a PC before or not. Installation follows the general Intel path and is even easier than most since you don't need to remove the fans before attaching the base to the brackets. A handy included screwdriver lets you tighten the base through cutouts in the heatsink with minimal fuss.
Judging by an array of stress tests conducted by Techpowerup, the Fuma can handle anything your 11700K will throw at it without throttling. This includes programs designed to subject a CPU to a greater load than it's ever likely to encounter in games or applications. The accompanying noise shouldn't be too distracting since the fans need to run at full speed to reach 40dB.
Frequently Asked Questions
Intel ships coolers only with their low-end and mid-range chips, and these stock options regularly perform worse than what AMD offers. The 11700K is an unlocked processor and doesn't come with a cooler. Anything Intel could provide would be inadequate and unnecessarily bring the price up, so they leave buying a cooler up to the customer.
Is 240mm AIO enough for 11700K?
It's true that making use of all the overclocking features the 11700K offers turns the heat up quite a bit. However, an AIO with a 240mm cooler can handle such loads and not cause the CPU to throttle. That being said, you'll want to consider which 240mm AIO to choose carefully. The Freezer II we recommend is beefier than most since it has a thicker radiator and dedicated VRM fan.
Is air cooling OK for overclocking?
That depends on the processor and cooler in question. Chips like AMD's R5 5600X generate a modest amount of heat even when pushed, so many air coolers can keep up with its demands. Air cooling is viable even if you have one of the hottest currently available chips. The selection becomes much smaller, though, forcing you to go with premium models from Noctua, Deepcool, or be quiet! if you want adequate temperatures at the high-end of the OC range.