6 Best RAM for i5-13600K in 2023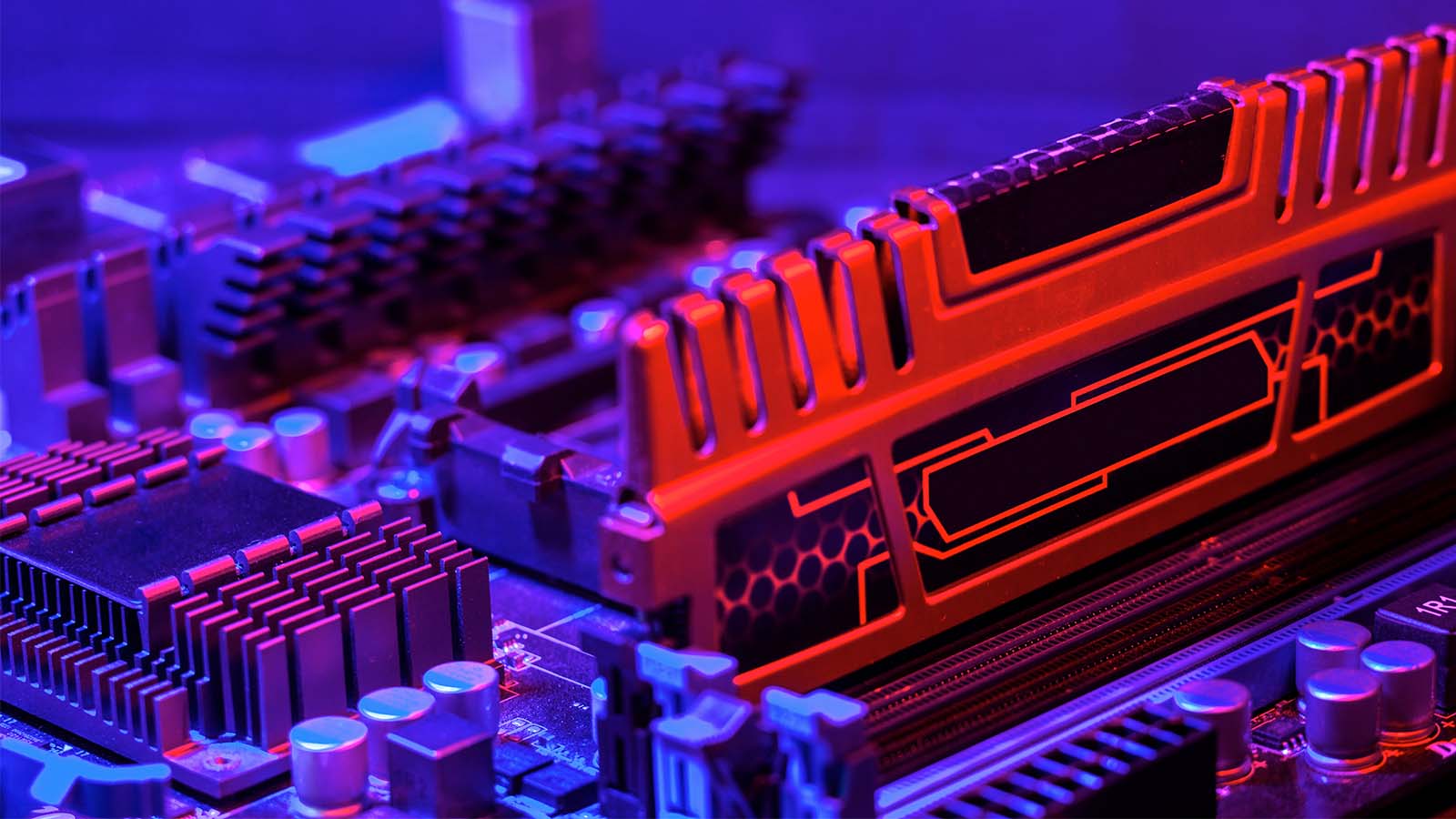 The 12th generation was already a delectable taste of things to come, but Intel has simply outdone itself with Raptor Lake and the 13600K, in particular. A chip that offers this much value doesn't appear often, and we're sure gamers will be building their rigs around it for years. The best RAM for i5-13600K is an integral part of all such builds, and you'll get to find out everything about it here!
Best DDR5 RAM: G.Skill Trident Z5 RGB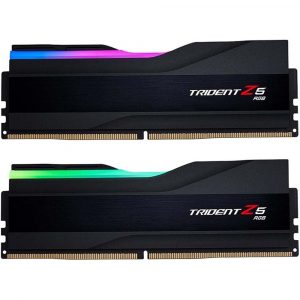 The Z5 is among the first DDR5 RAM kits that released alongside Intel's snazzy Alder Lake CPUs. More than a year later, it still makes little sense to go with anything more advanced. As you'll see time and again, DDR5 is still an incremental upgrade. Even so, the Z5 RGB impresses with its looks, stats, and overclocking potential. Best of all, recent price cuts have finally brought it within reach of its DDR4 cousins.
Performance and appearance-wise, the Fury Beast RGB DDR5 comes close. It's also currently the only RAM on the market with models that support both XMP 3.0 and EXPO, so it's worth a look if you want to keep your AMD options open. We wouldn't spring for one just yet since it's considerably more expensive than the Z5.
G.Skill loves to continuously refine its products, and the Z5 RGB is a stylish example. There's a sleek & stealthy black version, but we're digging the NEO-inspired silver & black combo much more. The series' trademark prongs are no more, replaced by a fin-like cover that adds to the kit's visual distinction.
The RGB lighting shines through a sophisticated diffuser that doesn't add much to the Z5 RGB's total height. 42mm should work well even with the chunkiest air coolers. The lighting itself doesn't have hotspots and shines brightly. You can install G.Skill's own lightweight program to adjust it or do so through the big four mobo manufacturers' utilities.
The NEO used Samsung's B-die, and so does its successor. You'll want to flip the new XMP 3.0 profile on unless you want to remain hampered by the underwhelming JEDEC specs. Doing so boosts the frequency to 6000MHz and sets the timings to an optimized 36-36-36-76. The RAM needs 1.3V to work like this, so any power advantage DDR5 has over DDR4 is lots.
What's not lost is B-die's ability to overclock. Experienced tweakers can get it up by 200-400MHz without having to mess the timings up. While welcome, the kick this brings isn't worth the hassle of testing for most applications. This brings us to actual performance. In short, we're glad that DDR5 prices are finally becoming reasonable since the differences wouldn't be worth the upgrade yet.
Check out the test suite Tom's Hardware did for this kit. Its latency and Photoshop scores look impressive, but that's mostly it. Some games have begun to better utilize DDR5 RAM since that review came out. Still, for the vast majority, you're looking at a 1-2 frame to a 1-2% performance difference compared to the best DDR4 memory.
Best High-Frequency DDR5 RAM: TEAMGROUP T-Force Delta RGB DDR5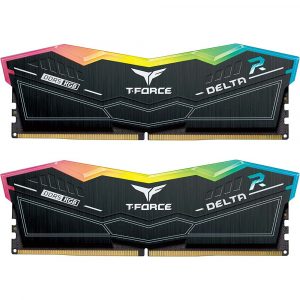 Since the Z5 is more than a year old, you'd be right in thinking that newer, faster RAM exists. It does, but whether the upgrade over the Z5 is worth it is questionable. If you do wish to invest more, The Delta RGB DDR5 is your best bet. It's reasonably priced for highly-tuned memory, looks flashy, and works great from the get-go.
This is another kit whose roots are easy to trace. It's not as spread out as the DDR4 version was. Rather, it gets the telltale wing shape from strategically placed heat spreader indents. Lines on their edges contrast nicely with the black or white heat spreader, so the memory fits in perfectly regardless of the rest of your PC's color scheme.
TEAMGROUP's design decisions make for a striking RGB implementation. Whereas other manufacturers confine their diffusers to the top, here it extends to the side and creates a much larger colorful area. The effect is cool to look at and unique. It's also easy to manage since all major motherboard lighting sync software works without a hitch.
B-die isn't the only top player anymore. The DDR5 version of SK Hynix M-die is equally capable, as evidenced by the Delta RGB's sky-high numbers. 6800MHz at 34-44-44-84 looks like a significant step up on paper. It's not even the second DDR5 wave's ceiling either, since TEAMGROUP goes up to 7600MHz.
The only issue is that this is as far as you can push the kit since it's already using close to the maximum stable voltage. It's possible to tighten the secondary timings a bit, though. You shouldn't concern yourself with this if you aren't a memory enthusiast since it doesn't matter in the grand scheme of things, anyway.
One would think that an 800MHz boost would blow the competition out of the water, yet it isn't so. Club 386 tested a more recent 6800MHz version of the Z5 with comparable stats to the Delta RGB. The findings are unsurprising. On the one hand, they got a two-digit percentage uplift compared to 5600MHz RAM in artificial AIDA64 testing. As soon as the memory wasn't doing stuff other than calculating pi, the differences became either minuscule or downright meaningless.
Best RGB RAM: Corsair Dominator Platinum RGB DDR5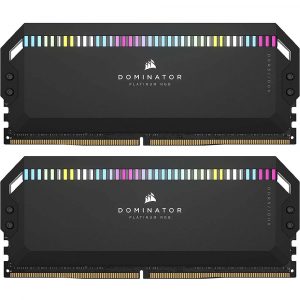 Are stunning looks and excellent performance equally important to you? In that case, it makes sense to spend more money on looks rather than MHz and spring for the DDR5 version of the Dominator Platinum. It brings the world-class aesthetics we've already praised its predecessor for and actually benefits from DDR5's current standing. It's still an expensive kit, but at least investing in bling is tangible.
There's drawing inspiration from past models, and then there's the Dominator Platinum RGB DDR5. Corsair didn't change a thing apart from modifying the logo, so you'll want to pay attention to the box and be sure you're getting the correct version. Its heat spreaders are extraordinarily tall, so make sure they'll fit or go with an AIO if you're building from scratch.
The lighting shines through golden bars on the sides and sets of squares on top. As if that weren't peculiar enough, the LEDs inside are the same Capellix models we've already praised on several occasions. If you need a refresher, they're tiny, bright, and power efficient, which the competition has yet to match.
iCUE is another peerless Corsair feature. It's among the most intuitive and comprehensive lighting software, allowing you to make slight or sweeping adjustments to every RGB zone. It also has built-in tools for RAM frequency & temperature monitoring. You can't integrate the Dominator Platinum into an existing lighting setup, but syncing it with Corsair's peripherals or cooling solutions is a breeze.
Several tiers of this RAM are available, with better die reserved for the top performers. We went with the entry-level 5200MHz kit that uses Micron's A-die. It's cheaper than the Samsung B-die alternative and can't soar to similar heights. There's no gas left in the tank for overclocking, but power consumption is down to just 1.2V to compensate.
Based on everything we've said about DDR5 so far, it makes sense not to spring for anything wilder than the 5200MHz version since you aren't losing much. The 13600K is a gaming chip, and this is certainly gaming memory. You'll therefore be happy to know that the frequency decrease has little bearing on gaming performance, especially if you've moved away from 1080p.
Best Budget DDR5 RAM: Corsair Vengeance DDR5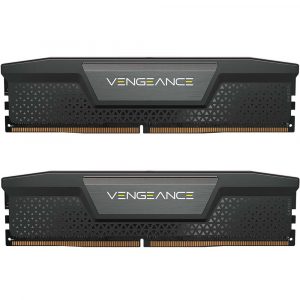 Our final DDR5 recommendation is another kit by Corsair. The Vengeance trades ample bling and an absurd height for a sleek profile and better numbers. You can sometimes find the 32GB version on sale for as little as $150, which matches its most advanced DDR4 contenders. Having no RGB might bum some gamers out, but we'd take the price cut over the Dominator any day.
Several kits have gone down in price to the point that it makes sense to put them in a 13600K budget build. There's Crucial's RAM if you want to go the rock bottom route or the new Ripjaws series by G.Skill that's more similar to the Vengeance in aesthetics and performance.
It looks like Corsair does have a RAM design team after all, as the new Vengeance is a significant departure from the old LPX models. Its top tapers downward now, and a brushed aluminum center holds the Vengeance logo. A triangular pattern enhances the experience, and you can get the heat spreader either in black or white.
Not carrying RGB lighting has its benefits. At less than 35mm, this is our shortest recommendation. It makes sense to pair the thermally challenging 13600K with a larger aftermarket air cooler, and slotting in this RAM ensures that no conflicts will plague your build.
This is another memory model based on Micron's A-die. It's slightly faster than the Dominator Platinum at 5600MHz and even tighter at CL36. You still only need 1.25V for stable operation. Competitors that use the same amount of power yet have better-integrated circuits can usually push past their XMP limitations. Sadly for tinkerers, the Vengeance is already firing on all cylinders once XMP is on.
All DDR5 RAM released so far more or less follows the same curve regardless of timing. The CL36 might help against a slower 5600MHz alternative or match a 6000MHz CL40 kit. That doesn't change the fact that you can expect the most noticeable differences in artificial benchmarking and the odd productivity test.
Gaming performance remains largely unaffected, or you're getting two-digit boosts at 1080p when games like CS: GO are already pushing far beyond 360Hz monitor limitations.
Best DDR4 RAM: G.Skill Trident Z NEO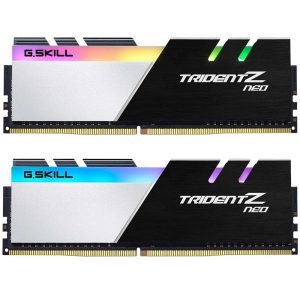 Offering DDR4 alternatives as part of the LGA 1700 mobo lineup proved to be an excellent choice. It doesn't invalidate expensive purchases you might have made years ago, and, as we've seen, it will still take a while for DDR5 to really set itself apart.
So, what better RAM to recommend than our longest-running chart-topper? It's a testament to the Trident Z NEO that it remains relevant even more than three years after release. If DDR5 doesn't step its game up, the trend will continue.
Other high-end DDR4 RAM is even cheaper. You can get much of the NEO's performance and bling by going with the Vengeance RGB Pro SL instead. You'd be ditching the overclocking chops, though.
One look at the NEO removes all doubt about the Z5's lineage. It was the first to introduce the split personality look, except here it's divided into a brushed aluminum side and a matte silver one. The prongs remain intact, casting cool-looking shadows from the sticks' sides.
The lighting didn't make many strides between versions. It's already highly developed and uniform on the NEO, thanks to a quality diffuser. Controlling the light show is easy whether you do it through the proprietary software or by linking it to other light-emitting PC components through your motherboard.
G.Skill went all out with the NEO's integrated circuitry, opting for the best Samsung had to offer at the time. Its stock XMP performance is already strong, with 3600MHz as the base sweetened by CL16 timings. Consuming 1.35V was par for the course since memory didn't carry a dedicated PIMC back then.
While decent, the core specs are what you'd expect from RAM optimized for 5000-series AMD CPUs. The NEO can do better either by pushing the frequency past 4000MHz with unchanged timings or tightening them to a stable CL14.
So, how does it compare to the new Z5? Surprisingly well! The 13900K review Hardware Unboxed conducted provides a lot of insight into the synergy between RAM and Raptor lake and the platform's gaming behavior. There definitely are outliers like Watchdog Legion, which sees the kind of 1% and max FPS uplift we'd expect from a generational upgrade.
However, other games perform within a margin of error more often than not. It's worth noting that these are 1080p results, and RAM input becomes less relevant the higher the resolution you game on. Moreover, they used the NEO's stock settings, so the gap could have even been smaller with optimization.
Best Budget DDR4 RAM: Patriot Viper Steel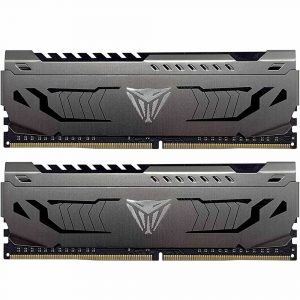 Even though the NEO is awesome and costs less than most entry-level DDR5 memory, you're still paying a premium for it. Want almost all of its potential while getting the same amount of RAM for $50 less? The tried & true Viper Steel from Patriot is our instant recommendation. Its price matches many 3200MHz kits, while you'll be able to eke out a few fps more overall.
The Corsair Vengeance LPX is another popular alternative. You can even get RGB if you don't mind spending $10 extra on the DDR4 variant of the Kingston Fury Beast.
Patriot could have gone the Kingston route and kept its non-RGB sticks simple, but they chose to make the Viper Steel interesting even though you might not be seeing much of it. Two tones are at work, albeit this time it's a black PCB with a dark-gray heat spreader with glossy black accents. These culminate in a line art version of the Viper logo in the middle. A menacing and eye-catching design, to be sure.
There's not much more to say about the Viper Steel's physical characteristics. It's tall even though RGB is not a feature, but 45mm should work well with air cooling in general. SK Hynix has become a premiere integrated circuit manufacturer in the DDR5 era. Its DDR4 offerings are good but unremarkable since you're getting 3600MHz at CL18 without any room for improvement.
That's a problem you can resolve by going with one of Patriot's more advanced kits. We recommend against it since the price increase is steep while the benefits are few. Stock settings are good enough to position the Viper steel slightly behind a stock Trident Z NEO. We've already provided ample proof of how well that kit does against the DDR5 competition.
So, unless you're getting DDR5 for futureproofing purposes, a solid kit like this one is really all you need for the time being.
Frequently Asked Questions
Is 3600MHz RAM good enough for the 13600K?
For now, absolutely! DDR5's gains over optimized DDR4 RAM are slim to the point that it makes more sense to keep your old memory when transitioning. This might change as frequencies climb and timings decrease. There are already models out there with 7000+MHz, yet they don't seem to be doing much better than 5600 – 6000MHz alternatives for use cases that genuinely count.
Is DDR5 better than DDR4 for gaming? Does faster RAM increase fps?
We hope we can answer this question with a resounding yes in the future, but it remains unclear for now. Repeated testing with numerous old and new games with first-generation and recently released RAM confirms over and over that, for the most part, the chasm between DDR4 and DDR5 isn't wide. As we've seen, some games benefit from the switch more than others. These are few and far between.
Guru3D did some scaling tests to determine how much DDR5 RAM speed matters for framerates. They paired an expensive 6000MHz CL30 kit against a mediocre 5200MHz competitor and possibly the worst-performing DDR5 RAM they could find. Yes, the high-end memory won in that situation, even beating the JEDEC-spec competitor by more than 15 fps in Far Cry: New Dawn.
Conversely, all three models achieve the same result in a game as demanding as Assassin's Creed Valhalla. Moreover, they're close in FC: ND's 4K test, providing further proof that better DDR5 RAM doesn't contribute much to high-end gaming systems.
Why is the 13600K best for gaming?
Compared to its predecessor, Intel enhanced the 13600K on several fronts. It has new P-cores with an enhanced workflow and higher core clocks. There are also eight E-cores instead of four, which dramatically boosts multi-threaded and light load performance.
All these components and more come together in a chip that performs almost indistinguishably from the 13900K, the fastest desktop CPU to date. The 13600K's fewer cores can't rival it for productivity, but today's games apparently don't need more than it can offer, especially when the GPU is the part that does the heavy lifting at 4K.