6 Best RAM for i9-10850K in 2023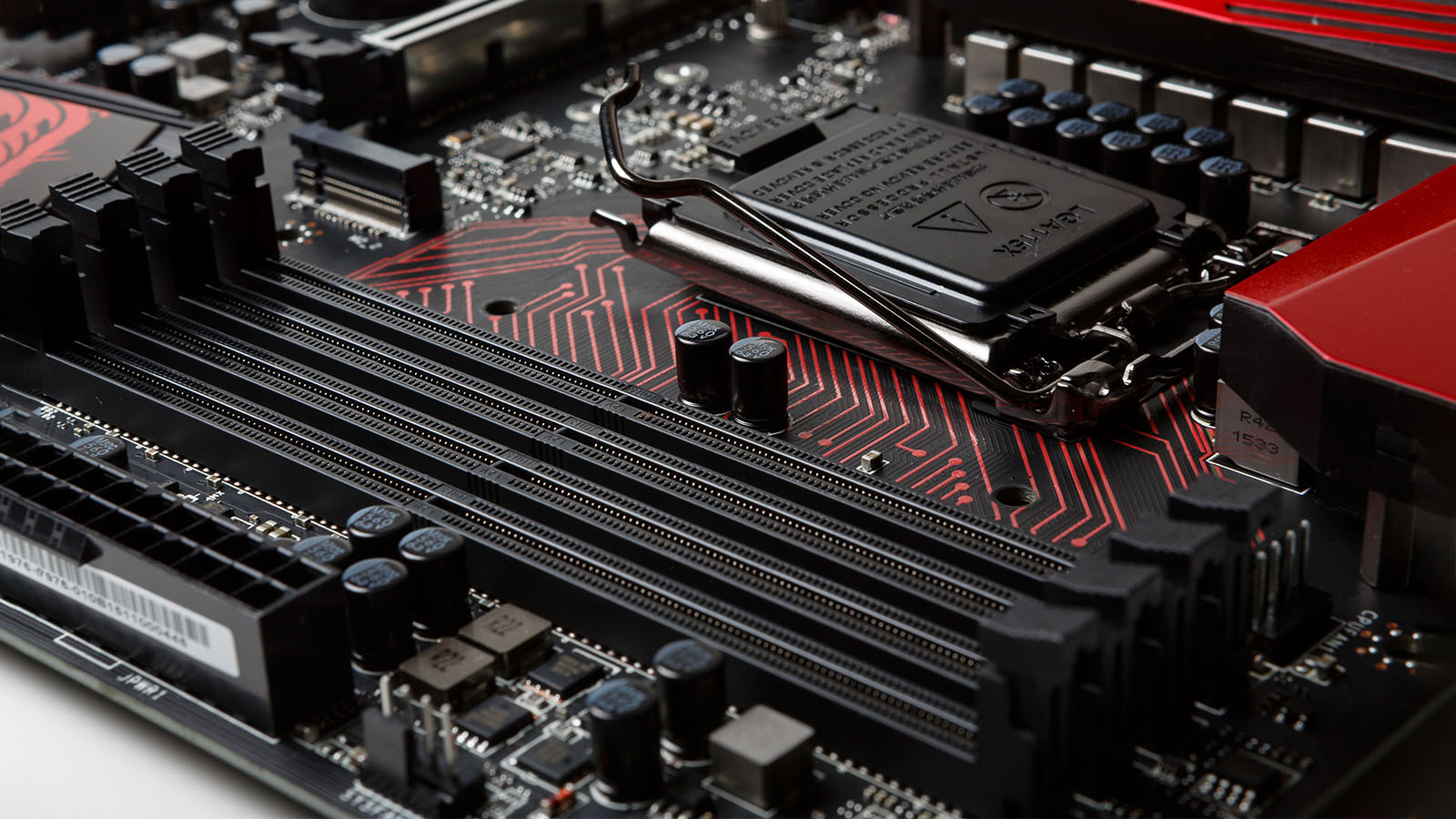 Intel's best i9 chip has been the undisputed gaming champ for generations with each new release. Imagine, then, the surprise and confusion of Team Blue fans at the fact that this title now goes to the second-highest CPU on the tier list. From the last generation, no less! The 10850K is an attractively priced marvel you won't want to miss out on that might prove to be even more of a steal once Alder Lake rolls out.
Since it's a 10900K in all but name, the criteria for finding the best RAM for i9-10850K is identical. That means lots of MHz and the lowest CAS latency numbers your wallet can handle. Our guide offers plenty of choices and alternatives regardless of your PC's form factor or the depths of your pockets. Peruse its contents and get all the RAM info you need.
Best High-end RAM for i9-10850K: G.Skill Trident Z Royal 4000MHz 4x8GB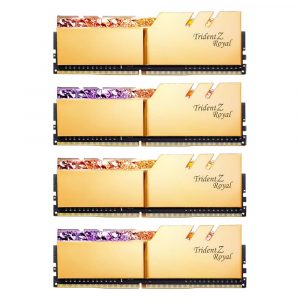 The Royal edition of G.Skill's Trident Z is the kind of memory that comes along solely to satisfy the part of the PC building crowd that craves the best of the best. It's expensive while not necessarily offering comparable performance improvements to, let's say, a 3600MHz CL14 kit. However, the stunning aesthetics and plenty of headroom for overclocking make this memory a dream for tinkerers and modders who want to pair their high-end Intel chip with equally awesome RAM.
Talk about a glow-up! The original Trident Z was by no means an ugly duckling, but the crystalline diffuser and gleaming gold or silver heat spreader of the Royal version certainly turn it into a swan. Your case had better have a large window, or else the RAM's beauty will go to waste.
The aesthetics continue to impress even in total darkness since the eight LEDs present under each faceted diffuser are exceptionally bright and colorful. G.Skill offers its own light management software to get the colors just right. Additionally, support for motherboard alternatives like Mystic Light or RGB Fusion makes coordinating the Trident Z Royal with other components a breeze.
While bling is definitely part of the high price, it's what's underneath that counts. G.Skill spared no expense and outfitted the Royal with premium ICs made by Samsung, the coveted B-die. This allows the memory to achieve impressively tight timings of 15-16-16-35 at a high 4000MHz, and that's just the default XMP profile! Hitting 4400MHz at CL16 is child's play, and you won't even have to up the already high 1.5V required to run the kit.
How does this bode for real-world results? That depends on individual software and games. Read & write speeds are exceptional, and you'll feel the difference in render or video encoding times. Some games will benefit considerably from such extreme binning, while others will see only slight improvements.
Best Mid-range RAM for i9-10850K: Patriot Viper Steel 4400MHz 2x8GB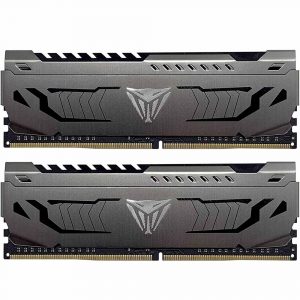 Modern RAM is as flashy as it is fast, but what if you care about framerates and general performance over everything else? Some of Patriot's Viper Steel memory is what your 10850K will thrive on in that case. There's no RGB in sight as everything is geared towards optimization at a reasonable cost. We just wish that some of Viper's denser kits came at the same frequency.
The Ballistix MAX RGB from Crucial adopts a similar philosophy. While it does have an LED strip, much of the fluff has been stripped away in favor of increasing the RAM's value.
Patriot's RAM harkens back to when memory sticks didn't need RGB to look good and does so flawlessly. Its heat spreader is a stealthy mix of dark gray with black detailing and a prominent silver Viper logo in the middle. The sticks keep a low profile both horizontally and vertically, measuring at 45mm. Some cut-out fins on top add to the cool factor in both senses of the word.
The Viper Steel arrives highly binned, with an excellent 4400MHz, albeit at 19-19-19-39. It requires 1.45V to maintain stability, which isn't unusual given the breakneck speed the memory utilizes. The ICs at its core are Samsung B-die laid out in a single-rank configuration. They're rock-solid but don't lend themselves well to further manipulation. The best you can expect is slightly tighter timings with a little experimentation.
Not that you'll need to do much tweaking since results are excellent straight out of the packaging. Artificial testing shows that the Viper Steel can achieve impressive transfer speeds, which is sure to translate well into frames per second for any CPU-bound game.
Best Budget RAM for i9-10850K: Crucial Ballistix 3600 MHz 2x16GB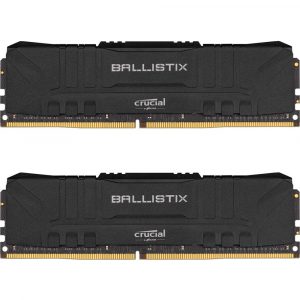 Does your 10850K memory really need to run at 4000+MHz for optimum gaming? Crucial's Ballistix memory offers a resounding no at an attractive price. It has just the right mix of specs backed up by solid game-test results to entice many buyers into ditching more expensive kits without losing all that much. There's even an RGB version if you're so inclined.
This is an unassuming kit engineered more towards doing well than looking good. Still, a relatively high profile and several stamped insets make these DIMMs more appealing than the average stick. You can get Ballistix RAM in stealthy black or add some color & contrast to your build with its red and white offerings.
Crucial is a company under Micron's wing, so finding the chip manufacturer's die at the heart of the Ballistix is expected. E-die doesn't have a mystique the likes of which surrounds Samsung's B-die, but the difference isn't big. Proof of that lies in the memory's decent specs – 3600MHz with a CAS latency of 16-18-18-38 at a leisurely 1.35V. There's not as much overclocking potential as Samsung-based RAM, but expect to push it to 3800MHz without issue.
Testing the memory for a wide range of uses showcases how small the gap between budget and more expensive RAM can be. CPU-intensive games do indeed see benefits from higher RAM clock speeds. Still, you're unlikely to find these relevant at framerates far exceeding even 144Hz monitor capabilities.
Best Value High-frequency RAM for i9-10850K: Patriot Viper 4 Blackout 4400MHz 2x8GB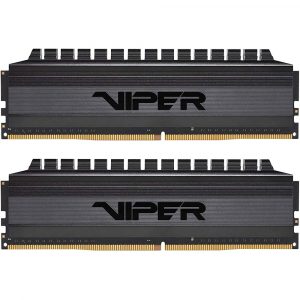 We stated above that fine-tuned RAM with high frequencies isn't necessarily worth the price premium. On the other hand, there's no reason not to get some if it's both ultra-fast and can be found at a bargain. Such is the case with our second kit from Patriot, the Viper 4 Blackout. It's even more austere than the Steel yet does similarly well in all manner of tests.
Other high-frequency RAM like Thermaltake's TOUGHRAM RGB isn't as enticing price-wise but works great for high-end builds. Manufacturers push the envelope even further – Corsair has developed a 5000MHz kit, for example. However, that one is seldom available, expensive, and only marginally better than kits you can get at a fraction of the cost.
This is the simplest-looking RAM on review as only glossy black VIPER lettering adds any kind of visual interest to its brushed black PCB. A prominent fin array is more practical since it allows warmth to escape the confines of the RAM more freely. It's reminiscent of the beginnings of a comb but looks decent and adds only a couple of millimeters to a DIMM's height. You should encounter no clearance problems since the height is only 42mm.
Removing the heat spreader reveals similarities between the Viper 4 Blackout and the other Patriot kit on the list. Both have integrated circuits from Samsung and hold steady at 4400MHz. The stock settings for the Blackout put it at 2133MHz CL15, so turning on XMP is imperative to get the most out of it. The first profile sets the RAM to its advertised frequency at 18-26-26-46 and 1.45V. Another decreases the clock speed by 200MHz with a slight timing improvement. There's not much you can do beyond selecting one of them other than try & slightly tighten the timings.
That's alright, as the memory doesn't need further tweaking to perform in line with expectations. It's a versatile kit that holds its own whether you're using the 10850K's power to compress files or blow zombies' brains out at buttery smooth framerates.
Best RGB RAM for i9-10850K: Corsair Vengeance RGB Pro 4000MHz 2x8GB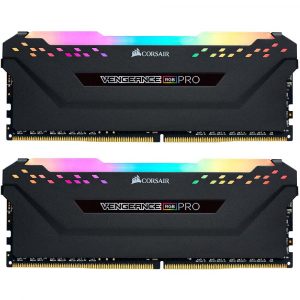 Corsair is known for infusing most of its products with exceptional lighting you can even connect and coordinate through iCUE. The RGB pro joins the fray, exacting vengeance on any case that dares remain unlit. It has attractive LEDs, excellent software support, and tech specs that make it more than just a lovely ornament.
Corsair also makes the Dominator Platinum RGB. It's arguably even better than our first pick due to its integrated Capellix lights. However, the considerable price hike will give even the most style-obsessed users pause.
It's easy to distinguish the Vengeance RGB Pro from other RAM due to its height and emphasis on small design details. Do your homework before buying and check whether your CPU cooler has enough room to pass over a 51mm tall DIMM. With that taken care of, it's hard not to admire the soft corners of its distinctive PCB and the square-shaped cutouts that increase in number as they near the diffuser.
The RGB PRO possesses some of the finest LEDs short of Capellix. They're bright and augmented by a diffuser that prevents bleed and ensures the light spreads out evenly. You can get the LEDs to play nicely with various motherboards, but iCUE offers even more options. It places lots of effects at your disposal and lets your creativity take flight through individual LED adjustments.
This is yet another kit where the manufacturer didn't cheap out on the integrated circuits. You guessed it – they're Samsung B-die and come set to a passable 18-22-22-42 at 4000MHz and 1.35V. Better yet, the quality ICs let skilled users tweak timings and voltages further. Running without fail at CL17 is not out of reach.
You'll want to take advantage of that extra boost since it yields visible results. They're most evident in number crunching and speed-based tests, but why an extra few frames won't hurt either. The linked tests are for the CL19 version of the kit, so expect slightly better base and overclocked results from ours.
Best 64GB RAM Kit for i9-10850K: G.Skill Trident Z NEO 3600MHz 2x32GB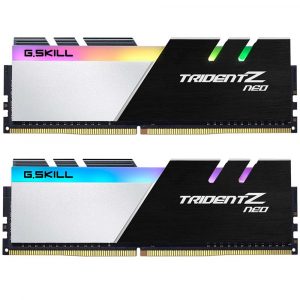 The 10850X is a gaming best first and foremost, but that doesn't mean you can't direct its might at rendering or doing complex calculations. You'll need more GB than average if such tasks are part of your daily routine, and G.Skill has one of the best kits out there. The NEO is labeled as optimized for Ryzen builds, but it will work just as well on any Intel system.
The best alternatives are a denser and slower version of the Viper Steel already recommended above or Corsair's acclaimed LPX memory if you need something a bit more affordable.
Trident Z has been rocking a similar style for ages, so it's the NEO's job to liven it up. It does so with a split personality, sporting clean silver on one end of the heat spreader and brushed black on the other. The unmistakable trio of fins is still there, as is a nice diffuser that softens the light coming from within.
G.Skill made sure you have fun with light adjustments by providing intuitive software for the task. Whichever effect or color scheme you end up with, expect a soft diffuse glow without harsh transitions or unsightly bleed. Most coolers will handle the 44mm tall dims effortlessly.
No, Samsung isn't behind the ICs populating these dense sticks. The honor goes to Hynix and its C-die this time. While not as stable at extreme settings, C-die is a capable alternative that allows the Trident Z NEO to post at 18-22-22-42 without needing more than 1.35 volts. A more expensive version with C16 timings is available, but you can achieve similar results with a bit of patience from this kit.
The NEO is an excellent choice for gamers who dabble in intensive productivity tasks. It contributes to high framerates, taking the top spot or coming close to it in most tests Guru3D threw at it. The artificial and render results aren't as one-sided since performance fluctuates between tasks. Even so, expect considerable time savings over kits with less memory.
Frequently Asked Questions
What RAM is best for i9-10850K?
In short, the 10850K has a capable memory control module that allows high-frequency RAM to flourish. You can achieve optimum performance by investing in memory that combines high clock frequencies with low CAS latency. However, the gains aren't as pronounced as the price increase with each stat improvement. You'll want to read the rest of the article for an in-depth answer.
What does CAS latency mean for RAM? Can you mix RAM with different CAS latency?
CAS latency refers to the number of clock cycles it takes for the memory to find requested data in one of its columns and retrieve it. The lower the latency, the fewer cycles this operation takes. That means that going for a lower CAS latency is desirable. However, that's only half of the equation.
Clock speed is the second important factor in determining actual RAM speed. The higher the frequency, the more operations the memory can perform per second. So, if you have two DIMMs with the same latency, the one with the higher frequency will perform better since it can retrieve data quicker.
Mixing RAM with different latency isn't a good idea that leads to two likely scenarios. Most of the time, your system won't recognize the second stick and will run as before. Alternatively, you might get the two to work but will likely face stability issues.
We're firmly in an era where 16GB is considered a good starting point for games and general computer use. Investing in 32GB now ensures you have plenty for more demanding tasks and increased game requirements which are sure to appear in the not-so-distant future.
There are already users who find that 32GB isn't up to snuff. They're still in the minority since investing in so much memory only makes sense for video production, 3D, and game development. Still, the segment is large enough that many manufacturers already offer 64 & 128GB kits.