6 Best Motherboards for i7-10700K in 2022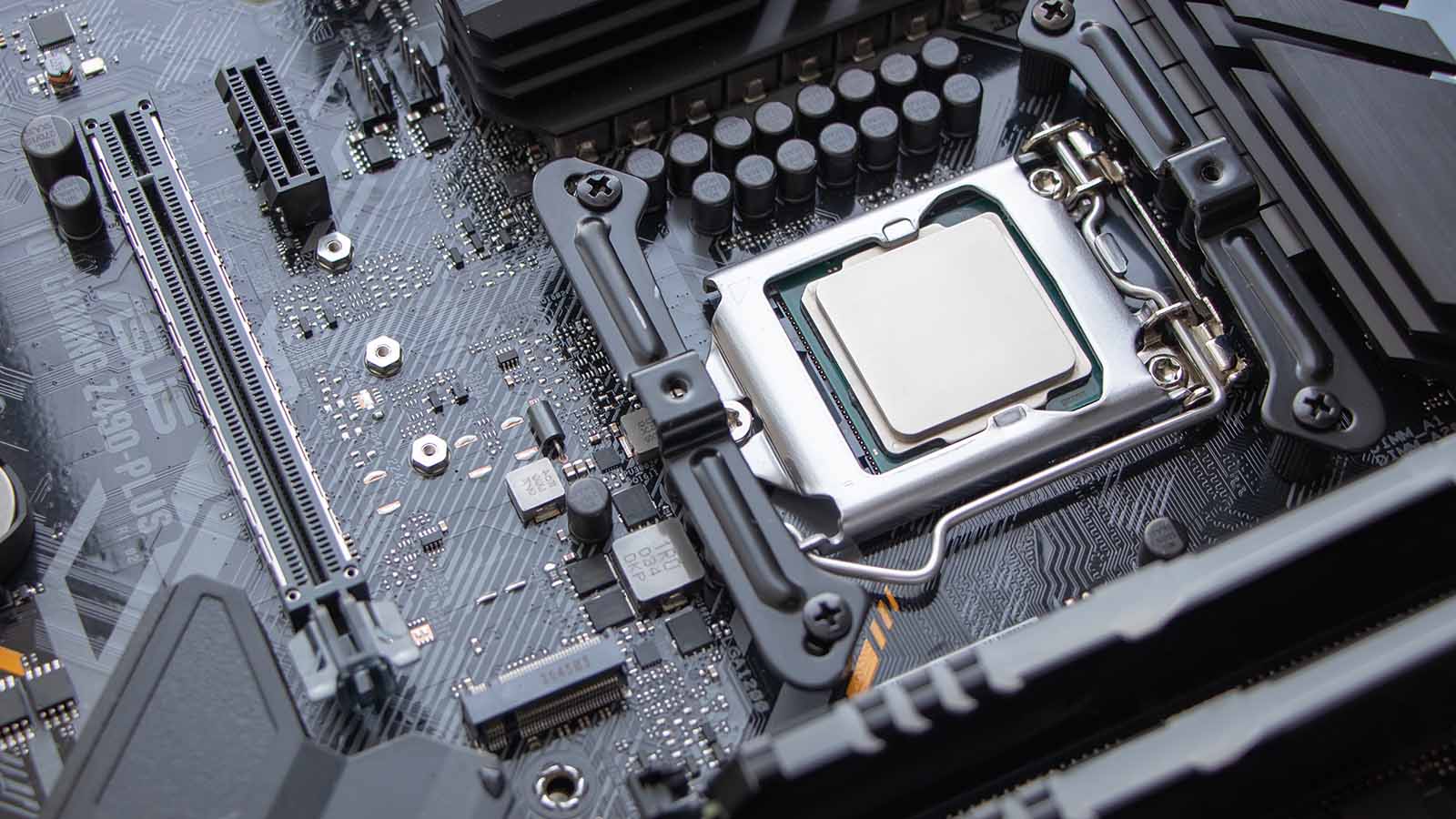 The i7-xK has a long history of being the go-to chip for serious gamers. Its sixth iteration was iconic, and newer releases kept steadily upping the ante. With Comet Lake, the 10700K finally gets Hyperthreading and can stand up to the competition whether you're using it for productivity or gaming. Best of all, it's just as easy to overclock as its predecessors and boasts similar gains when used that way.
We've assembled the best motherboards for i7-10700K you can find today and showcase what each has to offer. They cover everything from frugal & SFF builds to the basis for gaming or content creation powerhouse PCs. See what each motherboard brings to the table and make one of them your 10700K's new home.
Asus is known for producing pricy components, but the premium is justified when you're dealing with motherboards like our high-end pick. It has almost all the bells & whistles you can dream of without crossing the line into absurdly expensive territory. It's built to handle heat, has an intuitive UEFI, and rocks one of the busiest I/O panels you'll see in this generation.
Asus produces the even costlier Extreme version, and there's also MSI's MEG Z490 GODLIKE to consider. The ROG Maximus XII Hero's robust feature set already makes it overkill for the majority of users, though.
This is an imposing motherboard with a black-on-black color scheme and angular design that means serious business. The word HERO & the ROG eye shine with millions of striking colors, and you can beef the RGB up even more with 5V and 12V addressable headers.
Few ATX-sized motherboards are covered with as many heatsinks as this one. The most prominent one surrounds the CPU from three sides. It's a formidable slab of aluminum with a thick heatpipe and a finned design that boosts thermals. The VRMs have a 14+2 arrangement, with each providing a steady current of 60A.
Thermal protection continues as you move down the board, with a three-part heatsink that extends from the chipset towards the mobo's three M.2 slots. You'll have to remove the chipset part to get to the drives, but the hassle is worth it since the connected SSDs have heat spreaders and thermal pads to keep them cool even though they're close to the GPU.
Speaking of GPUs, the board works with SLI and CrossFire and has three full-sized PCIe 3.0 x16 lanes. Two of them are reinforced to prevent GPU sag. Other internal connections include three PCIe 3.0 x1 ports, 6+2 headers for fans & pumps, and six SATA bays. You'll also find controls for resetting the UEFI and a flex key you can assign to perform various functions like reset the RGB.
The ROG Maximus XII Hero has a crowded I/O. There's WiFi 6 and two LAN connections; a standard Intel Gigabit port and one from Aquantia with a maximum 5Gbps bandwidth. Transfer speeds max out at 10Gbps through four USB 3.2 Gen 2 inputs, including one USB-C. That leaves you with four more USB 3.2 Gen 1 and two USB 2.0 connections. BIOS reset & CMOS clear buttons help with troubleshooting, while a high-grade SupremeFX ALC1220 codec takes care of noiseless audio.
The Gaming Carbon WiFi is the top-performing motherboard in MSI's MPG line. It's an eye-catching model that can tackle anything you throw at it, from overclocking to system expansion and various cooling solutions. Its name is long, and the aesthetic is divisive. Still, its overall performance and cost-efficiency leave nothing to be desired.
If you need an alternative, take a look at the ROG Strix Z490-E Gaming from ASUS.
The first thing you'll notice about this motherboard are the signature accents alluded to in its name. Sometimes manufacturers go overboard with such details, resulting in the motherboard looking gaudy. However, carbon fiber is implemented tastefully here and helped by a stealthy-looking dark aesthetic. You can light it up thanks to LEDs on the I/O shroud and chipset heatsink. Four more headers allow for additional RGB expansion.
While not as efficient as our dedicated overclocking pick, the mobo can push the 10700K past its stock settings thanks to a 12+1+1 phase setup with an output of 60A per VRM. An 8+4 pin connector handles the processor's power needs, while a pair of heatsinks keeps temperatures in check. Eight fan connectors improve the cooling potential further. Five of them are conveniently located on the right side of the board.
Storage consists of a standard grouping of 6 SATA ports with RAID capabilities along with connections for two more M.2 drives. Each of those has a Frozr heatsink. The board supports three graphics cards, two of which get the royal treatment thanks to reinforced PCIe lanes. Three PCIe 3.0 x1 ports are at your service as well. The board's bottom is home to an assortment of headers, including two for fans and USB 2.0, a TPM header, and another for Thunderbolt 3.
The I/O shield is integrated and attractive. It houses 5+1 audio connections, HDMI & DisplayPort, Ethernet & WiFi connectors, and a PS/2 input for all your retro periphery needs. The USB selection is varied, consisting of one USB-C, two USB 2.0, and four USB 3.2 Gen 2 ports.
It's hard to believe that the Z490 Vision G is considerably cheaper than most of our other recommendations. It has a unique style, surprisingly strong overclocking chops, and loads of ports content creators will appreciate. This market segment is saturated with excellent boards like the ASUS TUF Gaming Z490-Plus and MSI MPG Z490 GAMING EDGE WIFi, but Gigabyte takes the cake if you aren't solely focused on gaming.
The motherboard's design is a breath of fresh air, successfully blending a black PCB with gleaming white shrouds and brushed aluminum heatsinks. Two LED strips provide an exceptional lighting experience you can tweak further by using four more RGB headers. This board would look great in a case like the NZXT H510 and even has a white BIOS scheme that diverges from Gigabyte's standard colors.
There's plenty of room around the LGA 1200 socket for a large cooler, and the pins securing your RAM in the reinforced DIMM slots don't brush up against the GPU. You can overclock the ram to 5GHz and won't have trouble reaching or maintaining similar speeds across your 10700K's cores. There are fewer MOSFETs than on the AORUS Master, but the differences in stability and temperature under load are negligible.
Kudos to Gigabyte for outfitting the mobo's lovely white I/O with as many ports as they did. You can't go wrong with 10 USB inputs, especially since only two are USB 2.0. Keeping the PS/2 port and not including WiFi makes less sense, but the latter helps keep the price low. All the audio inputs are analog, and you may choose between HDMI & DisplayPort for monitor connection.
You can effortlessly use multiple GPUs in either Quadfire or SLI, a welcome addition for such an affordable motherboard. Two of the three M.2 slots work with the 10700K, while the third supports PCIe 4.0 when paired with newer CPUs. You'll have to lose out on one of the six SATA ports if you occupy the M2A_SB slot.
Best i7-10700K Motherboard for Overclocking – GIGABYTE Z490 AORUS Master
High overclocking headroom is one of the 10700K's best features, so you'll want a rock-solid motherboard to make use of it. This premium model from Gigabyte is the choice that will get you to the summit of the chip's overclocking potential while remaining cool & stable. It has exceptional VRMs, a comprehensive BIOS, and enough ports to satisfy any gamer.
The aesthetics are on point and a blend of form and function, delivering a combination of black PCB with gray heatsinks & lighter patterns that look good even before turning on the RGB. The built-in strips are diffuse, and the color is on point. You may connect three M.2 drives to the board, and each has a thick dark blue heat shield.
Heat dissipation and a steady stream of power are what makes the Z490 AORUS Master excellent for overclocking. It has 14 + 1 phases. The Vcore phases have Intersil ISL99390 stages, each delivering 90A of current. Add the single 50A SOC phase, and you get 1,310A coursing through the motherboard.
The VRMs come into contact with a backplate made from aluminum and have large finned heatsinks that are highly efficient at whisking heat away from the processor. All of this allows you to run the 10700K at peak efficiency while using optimum voltages and never see the board get uncomfortably hot.
You can regulate heat further thanks to eight fan headers, some of which support water cooling as well. You may also theoretically boost memory clocks to as high as 5,000MHz. The BIOS is a great help when trying to overclock the CPU or implement XMP profiles since everything has a logical layout. Qflash makes updating it easy, while dual BIOS options are there if you make a grave mistake when tinkering.
Some users might be put off by the lack of PCIe 3.0 x1 inputs, but the I/O is chock full of useful connections and buttons. The latter are indispensable when you're flashing the BIOS or clearing the CMOS. There are ten USB ports in total with four USB 2.0, two USB 3.2 Gen 1, three USB-A, and one USB-C. HDMI is the only means of connecting a monitor to the integrated graphics chip. There's also an audio stack with SPDIF out along with WiFi antennas and 2.5Gbit LAN.
Users strapped for case space that don't want to give up any essentials can't go wrong with this alluring board from Gigabyte. It will keep your system from overheating thanks to several versatile fan headers. The board retains a good selection of internal & external connections and is inexpensive to boot.
Black & brown fit the Z490M Gaming X well, while four universal headers allow for additional RGB. This means Gigabyte has ditched its 5-pin connectors. The heatsinks aren't only pleasant to look at but deep and large enough to keep the 11+1 phases running smoothly.
You only have four 4-pin headers to work with, but these support fans as well as pumps and water cooling setups. Three more headers serve to connect the USB ports on the front of your case. You can plug two SATA disks into slots on the side and four more through vertical slots below the 24-pin power connector. Using the 10700K means you can hook up one NVMe SSD as the second one works only with PCIe 4.0.
You'll want to keep the board's size in mind when choosing a GPU since it might make slotting memory in harder. A single-sided locking mechanism would have been better, but there are no problems with RAM support or tinkering with XMP profiles. The top PCIe lane has a metal shield to prevent shearing. Crossfire works, but SLI is absent.
We'd have liked to see better I/O utilization, but it's functional as is. PS/2 and two USB 3.2 Gen1 connections are on top, followed by DisplayPort and HDMI. Four more USB inputs follow and include USB-A & C. The panel concludes with an Ethernet port and six analog audio jacks.
This diminutive ASUS mobo is evidence that building an SFF PC doesn't mean you have to make painful compromises. It will let you overclock the 10700K if the case has good airflow and can even handle cards as sophisticated as the RTX 3080 without issue. It doesn't lag in the looks & customization department either, so you can show your small system off with pride.
Size has nothing on the board's look despite providing a tight fit for connected components. Most of its PCB is clad in one kind of heatsink or another, making it look armored and futuristic. Two RGB zones reinforce this further.
Asus came up with a clever way to store and cool your M.2 SSDs. The Z490-I Gaming comes with a detachable daughterboard that houses them and has double-sided heatsinks. It's still breezy enough to ensure heat can be drawn away from both drives effectively. You may connect four more storage devices through SATA.
Don't assume that the Z490-I Gaming can't overclock the 10700K as well as our larger board suggestions. It has 8+2 phases and a comprehensive set of heatsinks that tackle the heath the MOSFETs produce.
Newcomers and advanced users alike will appreciate the BIOS. It has an effective AI overclocking tool that boosts performance while ensuring you don't do something wrong. On the other hand, an extensive list of settings accompanied by in-depth explanations gives experienced overclockers all the info and options they need.
Unsurprisingly, the I/O is more sparsely populated than the others mentioned above. Only three 3.5mm jacks are responsible for the audio, but the Supreme FX S1220A codec they run on makes a difference in audio quality. There's still room for both WiFi 6 and 2.5Gbps LAN. Dedicated USB and BIOS flash buttons simplify the flash process, while seven more USBs handle peripherals and other connectable devices. DP & HDMI are at the top, should you ever need them.
Frequently Asked Questions
What motherboard is compatible with 10700K?
You can use the 10700K with any motherboard that has a 400-or 500-series chipset for desktop PCs. These are based on the new LGA 1200 socket and comprise everything from entry-level to enthusiast boards. The Z490 line is the sweet spot since it allows you to overclock the 10700K as far as it will go. You could purchase a Z590 board if you wanted to instead, but you'd be getting a motherboard that's potentially more expensive and offers features that are only unlockable if paired with an 11th-gen Intel processor.
How much RAM does i7-10700K need?
The amount of RAM you should get with the 10700K depends on your use case. 8GB is the bare minimum these days, so you should go with at least 16GB if you're hoping to use the desktop for gaming and resource-intensive tasks. You'll want to get even more – 32 or even 64GB – if you're a content creator who does a lot of video & sound editing or a 3D artist. RAM clock speeds have a more tangible impact than the raw memory amount in most circumstances.
Is i7-10700K overkill?
The short answer – no. Most PC builders correctly assume that the i7-10700K is an excellent performer when it comes to games. However, it also easily keeps up with or even pulls ahead of both comparable Ryzen chips and the much more expensive i9-9900K when tackling productivity tasks. It stands to be a good investment for the future, too, since more games are bound to take advantage of its Hyperthreading advancements.