6 Best Motherboards for i7-11700K in 2022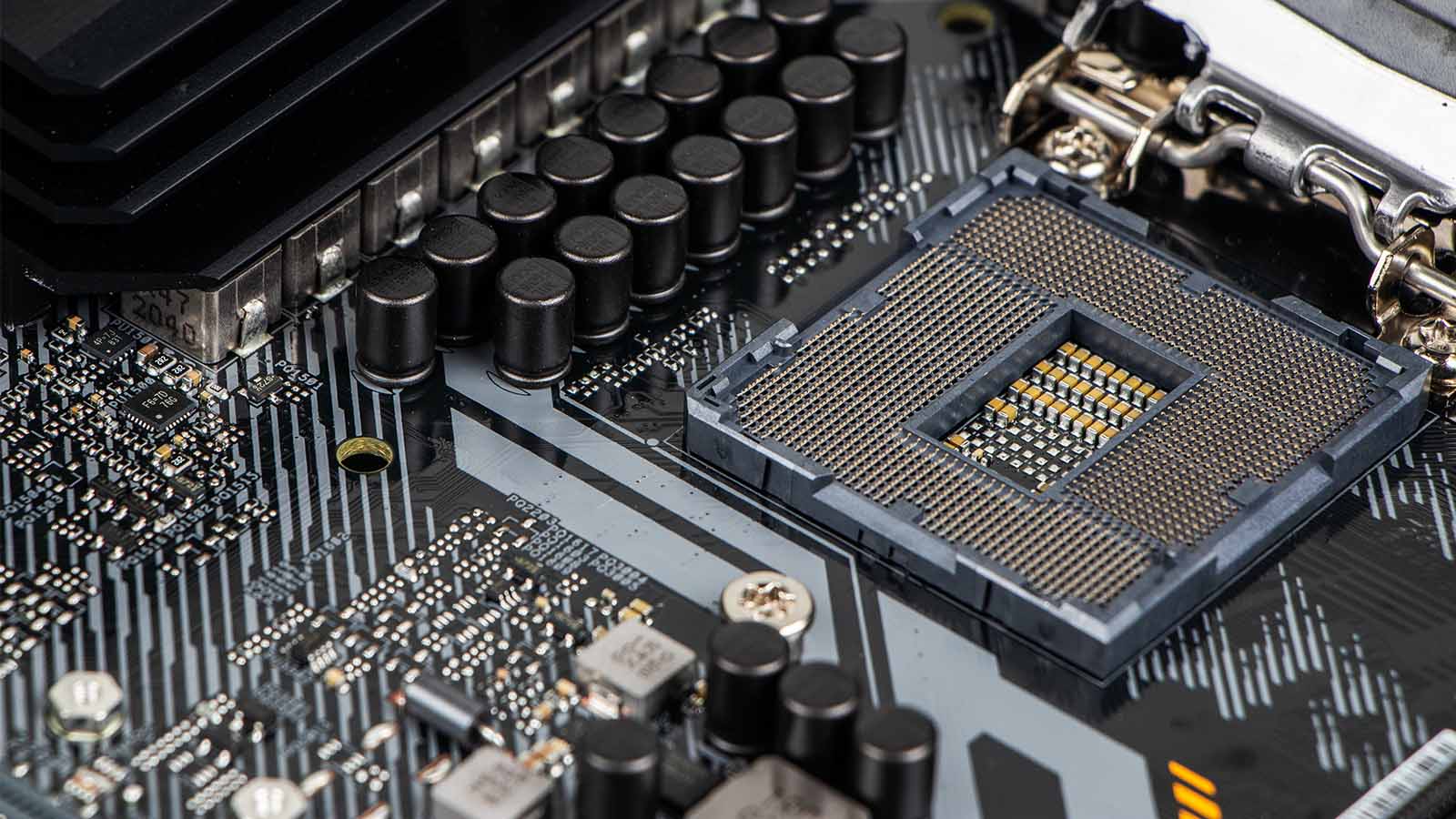 The leading CPU in Intel's i7 lineup is consistently among the most anticipated since it's usually the best one to get for optimum gaming performance. AMD has shaken things up and proven to be a disruptive force these last couple of generations. However, that doesn't stop the 11700K from being competitive, especially since Team Red doesn't yet offer anything at the same price point.
Pushing the chip's limits will require a board ready for overclocking, preferably with good cooling, lots of connection options, and access to new technologies only unlockable by pairing it with a Rocket Lake CPU. Check out the best motherboards for i7-11700K available today and experience the chip's capabilities first-hand.
Some mobo manufacturers see the turbulent state of the market as an opportunity to get away with unjustifiable price hikes. You'd think MSI was one of them since the Z490 version of our high-end pick was much cheaper, but the newest Gaming Carbon WiFi's improved features make it an upgrade you won't regret. The enhanced VRM heatsinks are almost worth it alone, but the board brings much more to the table.
The design is tried & true, so MSI did little to alter the black, carbon-enhanced aesthetic. You'll notice the most significant change on the VRM heatsinks, which are made up of lots of small cubes. These open the design up while massively increasing the area heat can escape from. Add double-sided contacts & a heatpipe, and you've got one of the most comprehensive cooling solutions of the generation.
All of that cooling potential will bear fruit if you plan to bring the 11700K near the 5GHz mark on all cores. The transistor configuration certainly helps as they're set up in a 16+2 pattern and put out 75A each. This lets them feed the system with 1,350A. It's unlikely to be utilized entirely, causing the transistors & chokers to heat up less. Overall power delivery isn't a concern since the board has two 8-pin EPS connectors. You can overclock the RAM to 5,333MHz but expect more modest clocks the more sticks you use.
Two of the three PCI x16 lanes are reinforced to counteract GPU shearing. You'll likely stick to the top one since it runs at the full x16 speed and makes use of PCIe 4.0. CrossFire works like a charm, and you get two additional x1 slots for TV or capture cards. Three M.2 drives can be placed near the GPU and are sure to heat up. Luckily, each gets protection from a thickly padded heatsink. Plugging disks into two of the slots will disable some of the six SATA side ports.
It's easy to create efficient heat management for the entire board, thanks to eight fan headers. Two of them support pumps, so water cooling is a viable option. Lights on two of the board's corners already make it colorful, while a 4-pin and three 3-pin RGB headers allow room for more.
Ten USB ports dominate the I/O. The single 2×2 UZB-C reaches 20Gbps transfer speeds, while three USB 3.2 Gen 2 inputs max out at 10. The WiFi antennas are up to the latest 6e standard, and the audio stack utilizes the improved Realtek ALC4080 Codec. That leaves DP 1.4 & HDMI 2.0, as well as the convenient BIOS flash button.
Best Mid-Range ATX Motherboard for i7-11700K – ASUS Prime Z590-A
Last year's Prime motherboard from Asus was already an attractive all-rounder. Its successor solidifies the line as an excellent choice whether you're focused on gaming or productivity. It brings improvements to cooling and VRM strength as well as a more mature PCIe 4.0 implementation.
The ASUS TUF Gaming Z590-Plus WiFi and MSI Z590 PRO WiFi are great alternatives if you can't find the ASUS board.
Builders looking to put together a contrast-themed PC will love the mobo's silver heatsinks on top of a PCB accentuated with diagonal lines. Large portions of the chipset heatsink and I/O shroud glow with pleasant RGBs, and you get to plug in four more strips into headers on the bottom and top of the board. Three of these are addressable.
The Prime Z590-A doesn't support CrossFire or SLI, but it does offer three PCIe x16 lanes. The top two connects to your 11700K and have better futureproofing since they are PCIe 4.0 compliant and have double the bandwidth of PCIe 3.0. One of the three M.2 disks can achieve transfer speeds of 64Gbit/s, and two have padded heat shields.
The ability to overclock components while keeping them cool is another indicator of the board's high-performance orientation. Its 14+2 transistor configuration distributes power and heat evenly, while two finned heatsinks dispose of the latter. You may also overclock the memory up to 5,133MHz if you're using a single stick. Populating each slot will still net you stable operation at more modest clocks with an XMP profile enabled.
USB 2.0, 3.2, and USB-C headers are expected, but we were pleasantly surprised by the addition of a Thunderbolt 4 header. This provides high transfer speeds as well as a 60W recharge point for various devices. Other noteworthy internals include debugger lights, eight PWM fan headers, and one PCIe 3.0 x1 slot.
The I/O is busy and padded for a more attractive look. It contains heaps of USB connections, most notably one regular and one 2×2 USB-C port. Four USB 2.0 and three USB 3.2 Gen 2 inputs make up the rest. You can try the new Xe graphics chip out through DP 1.4 or HDMI 2.0 and listen to high-quality audio through the 5+1 stack.
The most affordable ATX board we'd pair an 11700K with comes from ASRock and continues a long tradition of inexpensive yet capable hardware in the Steel Legend line. It's a flashy board that draws attention to its appearance and capabilities, successfully duking it out with more expensive options.
A slim offering of I/O ports might put some users off. If you're among them, consider handing over a few extra bucks for the GIGABYTE Z590 AORUS Elite AX.
Some would describe the random geometric pattern on the PCB as divisive, but it will fit most builds aesthetically in tandem with the silvery-grey heatsinks. ASRock made sure the board lights up with vivid colors from several points. You get to connect two ordinary or addressable 3- and 4-pin strips and control the lot through intuitive Polychrome RGB software.
The power stages are where the Steel Legend shows its price as they're laid out in a 12+2 setup and provide 50A to the CPU each. Hooking up a power-hungry processor like the 11700K will cause the low-capacity VRM to generate considerable heat. Still, the surrounding heatsinks are effective at keeping temps from reaching past the 70s. Memory clocks are also more modest than on other mobos we've talked about so far since 4,800MHz is the max designation.
Your speedy storage drives will fare better since two out of three get their own covers. Ditching the bottom PCIe x16 socket was a wise idea since it wouldn't keep up with the other two anyway, and you get three PCIe 3.0 x1 ports in return. ASRock also graciously provides a GPU holder for securing heftier graphics cards.
As is the case with most Z590 mobos, the first x16 and M.2 slots are tied directly to the CPU and can reach PCIe 4.0 speeds. You can achieve decent system cooling expansion thanks to seven 4-pin headers.
Attractive and simple, that's the I/O in a nutshell. It fits the contrasting theme since you have old tech like the PS/2 & two USB 2.0 ports on top and more recent developments like WiFi 6e and 2.5Gbps Ethernet further down. You'll have to choose wisely how many devices to plug in since the USB total is six, including single USB-A & C 3.0 Gen 2. Five 3.5mm jacks and an S/PDIF out make up the audio selection, while HDMI 2.0 & DisplayPort 1.4 provide video output.
Best i7-11700K Motherboard for Content Creation – GIGABYTE Z590 Vision G
The 11700K's IPC boost helps improve its performance in multithreaded workloads. That makes the chip attractive not just to gamers but also to people who create games and other media. Vision is Gigabyte's unique creative motherboard series. Its newest member has everything you need to make the worlds that reside in your mind a reality.
It has changed little appearance-wise from the Z490 variant, sticking with a black & white theme you'll be keen to show off. The chipset heatsink and I/O shield also have thick LED strips emanating diffuse light that adds ambiance. Finally, you can use two pairs of RGB headers located on opposite sides of the board to introduce even more color sources.
Content creation puts a lot of strain on your components, which is why it's great that the Vision G comes with capable cooling. A two-stage VRM keeps its 12+1 60A MOSFETs stable. The two parts are connected via a heatpipe and have thermal padding for better heat transfer. Each of the four M.2 drives also has its own padded heatsink. Still need more? Then connect fans, pumps, or other AIO components to its six hybrid fan headers.
Other internal and I/O connections further reinforce the mobo's role. You get three PCIe x16 slots with the top supporting PCIe 4.0. The setup allows you to connect up to three AMD GPUs in CrossFire for intensive rendering or video encoding tasks. You'll also find headers for USB-C and Thunderbolt 4 for top-tier transfer speeds and high-res monitors. Gigabyte went with the Realtek ALC4080 codec and high-grade capacitors for improved sound quality as well.
The I/O holds a unique and welcome port – VisionLink. It's a versatile USB-C input that replaces a multitude of cables. It lets you connect, recharge, and put out a video signal to your graphics tablet all at once. The rest include an ordinary USB-C & eight more USB ports, four of which are Gen2 USB 3.0. The audio section has S/PDIF out and five analog jacks. That leaves PS/2 a 2.5gbps Ethernet connection, HDMI, and DP in.
Best Micro-ATX Motherboard for i7-11700K – ASUS Prime Z590M-PLUS
The pickings for mATX boards are slim this time around, but that doesn't mean the motherboards on offer won't get the job done. ASUS leads the pack with a Prime-series board able to tackle your 11700K while offering many of the features that make the Z590 ideal for Rocket Lake.
There's little to distinguish the mATX board from our mid-range recommendation since they share the same light-grey & black color scheme. We're fans of the PCB's stenciled stripes as they help you make out the various connection options while building your PC. The absence of RGB is the most notable difference, but you can easily remedy it if you hook some LEDs up to the four AURA headers.
Nine power stages in an 8+1 setup comprise the VRM. Two heatsink blocks cool them and are enhanced with theme-fitting cutouts that let more hot air escape into the case. You can push the 11700K past its factory limits, but extreme overclocking is not part of the board's repertoire. The same is valid for memory OC since its max is 5,133MHz under ideal circumstances.
ASUS needed to make some minor concessions for the board to fit the mATX standard. That means you're losing out on a PCIe x16 lane and, strangely, a SATA connection. The remaining five support several RAID modes, and four of them cluster together while the last one sits vertically near the bottom. Three more M.2 disks can join in, provided you're willing to give up some slower drives if they're of the SATA variety. The M.2 slots lack heat protection, so make sure the drives are thermally efficient.
The Prime Z590M-PLUS supports older monitors without fuss since it has DVI on top of DP and HDMI. Similarly dated connections continue with Gigabit LAN and four USB 2.0 ports. Conversely, there's a full-fledged 2×2 Gen 2 USB-C input and a slower USB-A version, plus an internal Thunderbolt 4 header. Audio is reduced to three 3.5mm jacks.
AORUS has become synonymous with top-tier gaming-oriented offerings from Gigabyte, and that holds true for this exemplary mini-ITX motherboard. It's armored to withstand beefy hardware and provides adequate overclocking for enthusiasts looking to get the most out of their 11700K, even in a cramped case.
The mobo's color scheme is a safe blend of black and dark gray, lending itself well to any theme. Its layout makes the look more distinctive since heatsinks and two armored memory slots leave little room for the bare PCB. Gigabyte even managed to cram an RGB strip onto one of the edges, enhancing the motherboard with a subtle glow.
It might be small, but the Z590I AORUS Ultra stands up to full-sized competition when power and thermal efficiency are concerned. It has two more high-grade power stages than the Z490 variant, bringing the count up to 10+1. The Vcore phases have a 90A cap and are suitable for long-term light to medium overclocking even if the rest of your SFF PC isn't thermally optimized.
We have to hand it to Gigabyte for coming up with creative ways of managing heat throughout the board. The aluminum backplate is among the most significant since it gives off a lot of heat and houses the second M.2 port away from the single PCIe 4.0 x16 lane. A PCIe 4.0 capable SSD can slot into the shielded M.2 slot in front. There's not much room left for fan control, but the four headers above the VRM heatsinks offer at least some options.
Like the board itself, the I/O is tidy and jam-packed with useful inputs. It has WiFi and 2.5Gbps LAN, with an internal Bluetooth antenna completing the robust connection set. The Qflash button is a welcome sight, as is a 20Gbps USB-C port. Seven more USB inputs of various generations are enough for peripherals and external storage. You don't get optical audio out, but the three jacks put out enough audio goodness on their own. Want to use the built-in UHD graphics? You can, either through HDMI or DP.
Frequently Asked Questions
Is the i7 11700K good for gaming?
The K-series i7 processors have always offered peak gaming performance. While the situation isn't as clear-cut for this generation, Intel still has the price advantage since the 11700K slots between the R5 5600X and R7 5800X while achieving similar or better results than AMD's more expensive option.
Does i7-11700K have integrated graphics?
Yes, the 11700K comes with a considerable improvement over previous integrated graphics chips. UHD 750, or Iris Xe graphics, is a capable solution that lets you watch videos and go about light office tasks with ease. It can't hold a candle to even an entry-level standalone GPU, but Iris Xe will still run older games on low to medium settings.
How many threads does the Intel Core i7 11700K CPU have?
Nothing has changed in terms of thread count between the 10700K and 11700K. The newer CPU still has eight cores and sixteen threads.
What chipset is 11700K?
The 11700K and all other Rocket Lake processors are exclusively compatible with the LGA 1200 chipset. At the time of writing, only 400 and 500 series motherboards support it, meaning you'll need a new one if you're upgrading from a Coffee Lake CPU or older.