6 Best Motherboards for i9-9900K in 2022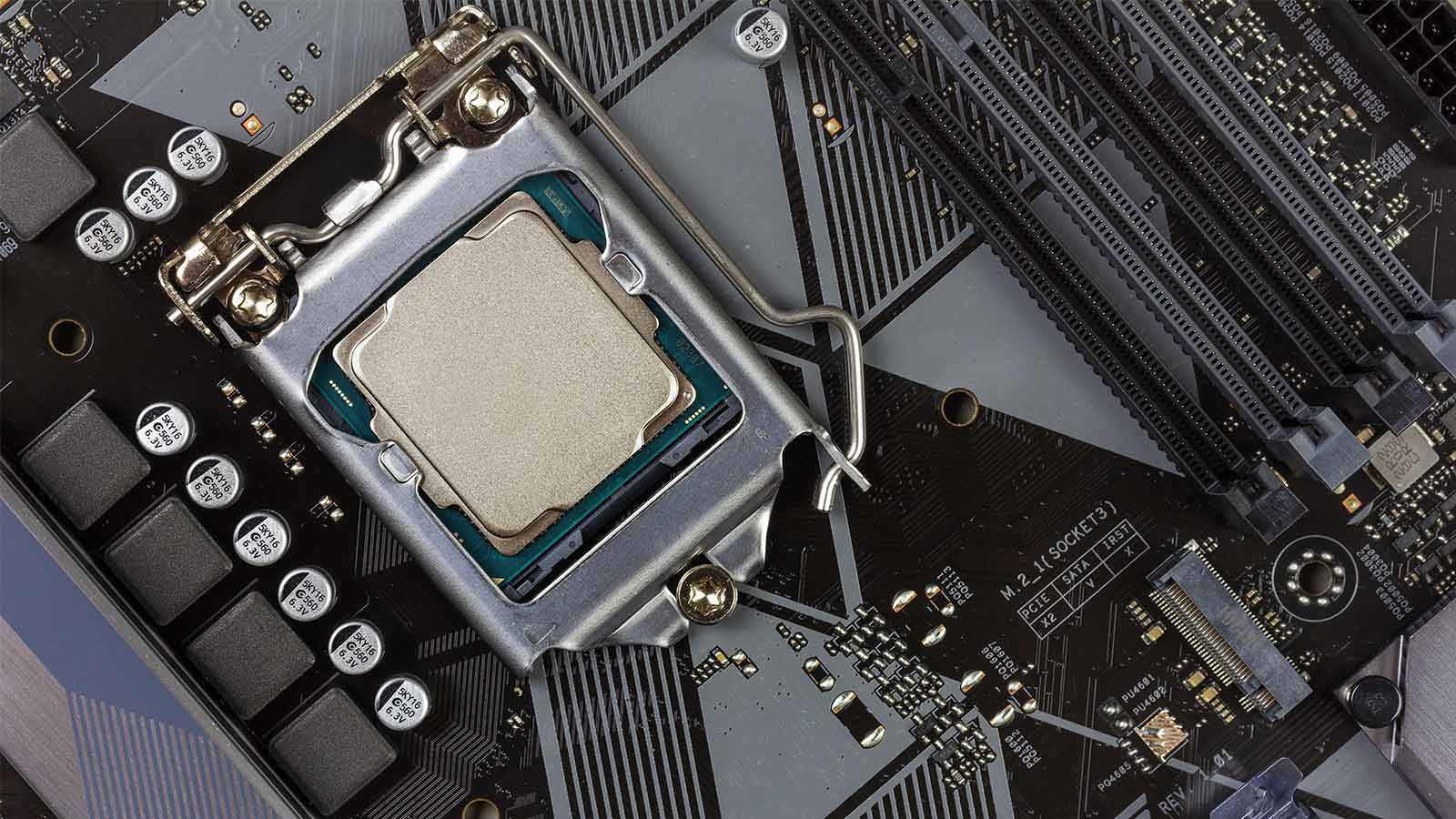 The 9900K is the king of Intel's Coffee Lake refresh mainstream CPUs. It has managed to stay relevant and sought after to this day thanks to customarily great gaming chops and a slew of improvements over the previous generation. It ushered in HyperThreading at the 8/16 core level and has a beefy 16MB L3 cache. Even more impressive is its 95W TDP and a base clock lower by just 100MHz despite having two more cores than the 8900K.
Such power comes at the expense of a lot of heat. Any mobo you use as your PC's foundation will need to have sound VRM and offer different means of cooling the system. The best motherboards for i9-9900K accomplish both with aplomb, and we've gathered them all here so you can make an informed decision on which board to get.
Best High-end ATX Motherboard for i9-9900K - Asus ROG Maximus XI Formula
Asus is known for offering ROG products at a premium. Sometimes you're paying for the name, but in the case of their premium-grade Z390 mobo, every dollar goes towards performance excellence. It's rock-solid, achieves impressive results in gaming and productivity benchmarks, and loos cool to boot.
Several high-end boards will pair well with the 9900K, like the Taichi Ultimate or Gigabyte's AORUS Ultra. If money is no object & you have room to spare, the MSI MEG Z390 GODLIKE is also an option, if a bit overkill.
Power waiting to be unleashed, that's how we'd describe the Formula's daunting appearance. It's a successful mix of matte black and lots of chrome polished to a mirror sheen. Much of the board is covered in large heatsinks reminiscent of battle armor. Vivid lighting runs through much of the I/O shroud and PCIe heatsink area, adding even more to the board's character. You may expand the lighting through four headers, but it already looks amazing out of the box.
Those heatsinks aren't just for show, especially the chunky ones surrounding the 8+2-phase VRM power travels from the 8+4-pin EPS connector through the phases, arriving at the CPU in a cleansed and stable state. Each stage contributes 50A of current. That's not as much as you'll get from a few other boards, but it's enough to boost the 9900K considerably. Thanks to ample passive cooling, you can maintain the OC without trouble. You may boost the memory as well, to a maximum of 4,400MHz on one stick.
Removing the massive shroud that encompasses the ROG Maximus XI Formula's bottom half reveals three full-sized PCIe lanes, two of which are reinforced for extra GPU stability. The slots are compatible with SLI & Crossfire. An extended heatsink between the second and bottom slots houses the two 80 and 110mm M-key M.2 drives. Six more SATA connectors round out storage and are easy to reach due to their 90-degree placement.
Asus lets you outfit the board with world-class cooling as eight headers are at your disposal for the purpose. There's also a unique five-pin header for a controller unit that increases that number even further. Other interesting internal connections include a USB-C header and ones for water temperature and flow regulation.
We expected nothing less than the mobo's jam-packed and clean I/O. The ten USB ports are all at least USB 3.2 Gen 1 with a USB-C for good measure. You get two LAN connections, a regular Gigabit one from Intel and a 5Gbps advanced one from Aquanta. There's the gold-plated audio stack, HDMI & DP, and two Wi-Fi antennas. The flashback and CMOS reset buttons are no less important since they let you upgrade the BIOS without using a CPU.
Best Mid-range ATX Motherboard for i9-9900K - MSI MEG Z390 ACE
Need a well-rounded mobo that will effortlessly handle an overclocked 9900K without putting too much of a dent in your pocket? Then feast your eyes on MSI's ACE! It brings together a unique look, superb cooling, and the pinnacle of what Z390 has to offer in terms of cutting-edge connections.
The Z390 Taichi is the closest thing to this board if you're looking for an alternative.
The MSI MEG Z390 ACE is all about angles and attitude. It sports a matte-black PCB with several dark gray accents on the VRM chokes and various shrouds. It has surprisingly little onboard RGB for a gaming motherboard, but what's there is unique. The strip on the I/O shroud is accompanied by two mirrors that form a cool infinity effect when it's active. Three more headers will help you add extra lights to the board as well.
Cooling was high on MSI's priority list. You'll see the attention to it everywhere, from the beefy DIMM slot heatsinks to a double-sided cooling solution for one of its three M.2 slots. You may customize temp regulation even further by attaching up to seven fans or several pumps through dedicated headers.
The VRM heatsinks deserve a special mention as they're bulky and augmented with a heatpipe. Only the MOSFETs are covered, but that doesn't prevent the 12 Vcore phases from optimum power distribution at temperatures that are more than acceptable for a high-caliber CPU like the 9900K. You will want to use the comprehensive BIOS to dial in OC specifics and set up XMP profiles. You can also OC the chip automatically by turning a knob next to the on/off and reset buttons.
Graphics-wise the board is sound as well, bringing three PCIe 3.0 x16 lanes with SLI and crossfire support. The integrated audio is among the best Z390 boards have to offer. Its hardware has a separate heat shield, and the Realtek ALC1220 codec provides the I/O-mounted jacks with crisp sound free from interference.
No space is wasted on the I/O as there's little to go around with all the connections MSI crammed into it. Ten USB ports stand ready. One of them is USB 3.2 Gen 1 Type-C, while one of the four USB 2.0 connections is dedicated to BIOS updates. Flashback and CMOS clear buttons are welcome additions for troubleshooting and getting the firmware up to speed. A premium audio stack, Wi-Fi antenna slots, and Gigabit LAN occupy the rest. Means to connect the mobo to a monitor directly are absent.
Best Budget ATX Motherboard for i9-9900K - ASRock Z390 Phantom Gaming 7
We're more than pleasantly surprised by Asrock's Z390 lineup. The two Taichi boards offer plenty for enthusiasts, but the Z390 Phantom Gaming 7 is in a league of its own since it provides tremendous value for users who need an affordable 9900K board. It almost gives the AORUS Master a run for its money for overclocking, comes with a thought-out preinstalled shroud, and has a user-friendly BIOS.
You might also want to explore the Z390 AORUS Elite as another example of a board that brings far more than its asking price would indicate.
It's great to see a board ditch the samey two-tone look in favor of something fresh. This one tastefully pulls off a black PCB with broad grey & thin red streaks. These fit nicely with the aggressive chipset heatsink and two RGB zones featuring the board's name and a PG logo.
The chipset heatsink draws the eye with its angular look and extending M.2 thermal pads. These considerably reduce the heat your GPU will blast onto the upper drive and the lower one if you fill the other two armored slots up while using CrossFire. Six SATA ports are there for conventional storage, while three PCIe x1 slots handle expansion cards.
Exceptional CPU & memory overclocking for the price is one of the board's top features. On the one hand, it has an 8+2 doubled phase setup that supplies the 9900K with all the regulated power it needs to achieve greatness. On the other, it has no trouble recognizing premium RAM's XMP profiles and following through where more expensive models would falter.
The I/O is colorful and comes premounted for quicker installation. Our only minor nitpick is that there are only six USB ports, but they're all USB 3.2 Gen 1, 2, or USB-C. You get to choose between 1 and 2.5Gbps LAN and may mount Wi-Fi antennas to the provided ports. There's also PS/2 for old mice & keyboards and HDMI & DP for video out through the integrated graphics chip. We've saved the best for last since the audio stack supports 7.1 sound and has an optical out for maximum fidelity.
Best i9-9900K Motherboard for Overclocking - Gigabyte Z390 AORUS MASTER
The 9900K can achieve clocks above 5GHz thanks to Turbo Boost. Still, you'll want a dedicated overclocking motherboard to really let it run free. Unsurprisingly, our mobo of choice for that purpose is a Gigabyte Master model, as these have proven themselves to be the best at overclocking. It has some of the best cooling of the generation to boot and provides a seamless experience for enthusiasts.
Gigabyte keeps their designs consistent, so you'll be familiar with the board's layout if you've dealt with AORUS models in the past. Its PCB is monochrome, allowing the silver-gray accents and several RGB light sources to come to the forefront. One of the RGB channels has a striped effect reminiscent of the infinity mirror seen on ROG boards.
You're spending money on the Z390 AORUS MASTER for overclocking, and it's evident that the board excels at it by observing small details like the reinforced 8+8-pin EPS connectors. Its robust VRM features twelve phases for the Vcore and two more for the SOC. Sharing the load between so many phases means no single one is prone to overheating. Two towering heatsinks make sure of this and help keep the area around the CPU exceptionally cool.
Other crucial components receive similar cooling treatment. A large block is attached to the chipset heatsink, and each of the three M.2 slots has one. Two can be 110mm long, while the one closest to the third x16 slot is limited to 80mm. GPUs will work in either CrossFire or SLI. There are also three PCIe x1 slots. We'd be remiss not to mention the eight flexible fan headers, Thunderbolt add-in connection, and USB-C header.
Audiophiles will appreciate the board's I/O. It houses jacks backed by Nichikon & WIMA capacitors as well as two USB 3.0 DAC-UP connections for clean signal conversion if you have USB headphones or speakers. There are four more USB 2.0, a pair of USB 3.2 Gen 1, and single USB 3.2 Gen 2 A & C ports. The rest of the I/O consists of Wi-Fi and LAN connectors, an HDMI out, and buttons for clearing the CMOS or turning the board off.
Best Micro-ATX Motherboard for i9-9900K – MSI MPG Z390M Gaming Edge AC
The Z390 mATX lineup is small, and most boards lack the chops to take on a 9900K. That being said, MSI has a mobo up its sleeve that will handle your beastly processor just fine if you don't subject it to extreme overclocks. The board uses space efficiently, supports the latest GPU tech, and works well out of the box.
Gray on black is a color scheme we've seen countless times before, but it works particularly well on this board. Silver trim accentuates the I/O shroud and combines tastefully with the two reinforced GPU slots. A strip on the right edge is the only source of illumination. You may supplement It with four more, two of which can be addressable.
You won't be doing much CPU overclocking on this mobo due to the 9900K's notorious heat output. The 11 power phases give it ample power, but the small heatsinks won't handle the added heat generation without a premium fan. On the other hand, the board's memory overclocking capabilities are among the best in the z390 lineup. It recognizes 128GB of RAM and will comfortably push up to 64GB past the 4GHz mark if you only use half the available slots.
MSI had to economize while designing the MPG Z390M Gaming Edge AC to get it to mATX standards. That meant ditching a GPU lane and dropping the maximum SATA drive capacity to four. You still get to connect two reasonably-sized graphics cards through SLI or CrossFire, though. You'd have lost access to the drives when mounting SATA SSDs in the M.2 slots, so no major harm done. It's just a shame that the board doesn't have heatsinks for them.
Including two PS/2 inputs instead of a few USB 2.0 ports is questionable, but the rest of the back I/O is laid out well. There's the premium audio stack complete with an S/PDIF out, LAN & Wi-Fi. Six USB connections, and DisplayPort or HDMI for video. You'll have to attach the panel yourself.
Best Mini-ITX Motherboard for i9-9900K - ASUS ROG Strix Z390-I Gaming
Discerning SFF enthusiasts want components capable of matching ATX systems while being a fraction of their size. Such is the case with this mini-ITX board from ASUS. It provides a stable environment for the 9900K to thrive. Expect solid overclocking potential, no undue compromises when it comes to connectivity, and an eye-catching design.
The board is evidently a high-end model from its tidy and closed-off look. You can barely see its PCB since the board is almost completely covered in heatsinks. The large one on the I/O shroud is impossible to ignore since it's made from a single aluminum chunk connected to the secondary VRM heatsink through a heatpipe. The front-mounted M.2 slot shares the final heatsink with the board's chipset.
ASUS made some compromises and dubious design choices with the ROG Strix Z390-I Gaming's internal connection placements. The headers for your case's on and restart buttons are sandwiched between the M.2 heatsink and single armored x16 GPU slot. Two of the four SATA ports aren't easy to reach either since they're to the left of a pair of DIMM slots. Everything else is neat, though.
The board shares an intuitive BIOS complete with an advanced AI overclocking solution with others in the ROG line. It's friendly for first-time overclockers since the AI will determine both an optimal clock speed and the voltage required to keep your system running smoothly. On the hardware end, you've got an unorthodox 6+1 VRM configuration designed well enough to make the 9900K maintain 5GHz clocks without crashing or other issues.
A fully-featured set of optical and analog connections is the preinstalled I/O's most positive surprise. Other inputs are more conventional for the size and include Wi-Fi antenna connections. Gigabit LAN, and video through DP or HDMI. There are seven USB ports to choose from – one USB-C and pairs of standard inputs of all recent generations.
Frequently Asked Questions
Is the i9 9900K overkill for gaming?
That might have been true at the time of its release, but calling the 9900K overkill today sounds dramatic. It still allows you to play the vast majority of games at their highest settings and reach hundreds of fps when coupled with a good GPU. In fact, getting either a new or used 9900K now is a wise investment since they're cheaper and more readily available than newer chips.
Is i9 9900K future proof?
Judging by the performance numbers of two generations of CPUs that came after it, the 9900K has nothing to fear for a while. It's at worst around 10% slower than the 11900K for gaming, and you'll never notice unless you have a 144Hz monitor or better. It's hard to tell what improvements Alder Lake and upcoming Zen processors will bring. Nevertheless, it's unlikely that the 9900K will lose its relevance for the foreseeable future.
Is Ryzen 9 3900X better than i9 9900K?
Both processors are top-of-the-line offerings from their generation and offer excellent performance. Whether AMD's chip is better than Intel's boils down to what you'll be using it for the most. The 9900K edges ahead in gaming, sometimes noticeably so. The 3900X is the better choice for multithreaded tasks.