6 Best Motherboards for i9-10900K in 2022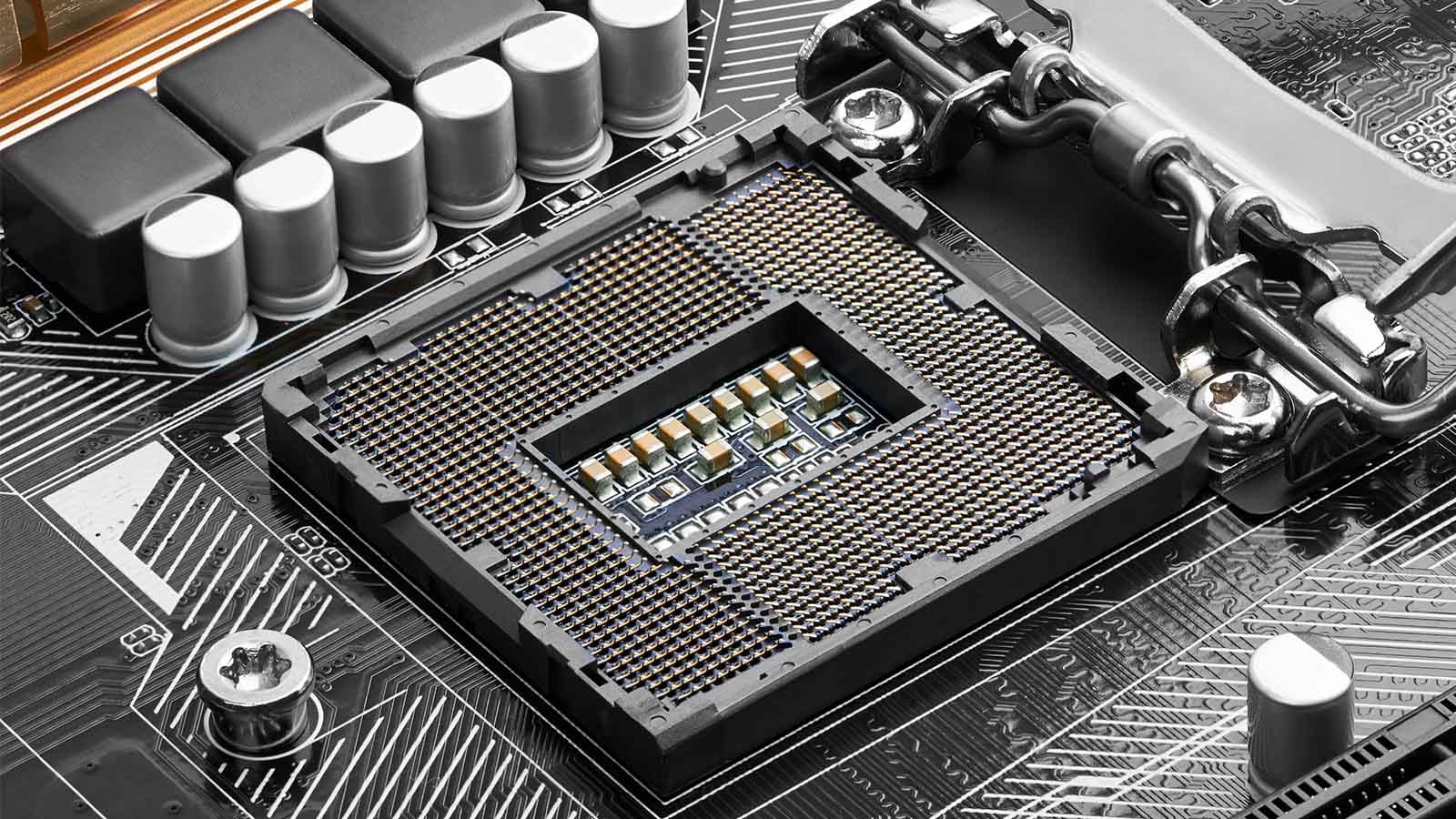 There's no denying the 10900K is its generation's king of gaming performance, crushing anything AMD's 3000-series Ryzen CPUs can muster. Video encoding and rendering see decreased times as well, with only AMD's server-oriented Threadripper CPUs offering clear advantages coupled with an appropriate price increase.
Whether you need a 10900K over a 10700K is a matter of debate. You should not be debating the quality of the components you'll pair it with, though, starting with the mobo. Here are the best motherboards for i9-10900K on offer. All of them will allow you to let loose its imposing power while keeping the system stable & cool. Your only job is to pick a size and marvel at how everything runs smoothly.
Note that we're not including any Z590 boards even though the 10900K would run splendidly on them. There's little to justify the upgrade as most of the new core features won't work unless you have a Rocket Lake CPU. That means you don't get the enhanced bandwidth of PCIe 4.0 and 8x DMI. The newer boards come with no significant overclocking upgrades either.
Reaching the most extreme overclocks with the 10900K requires exceptional heat management, preferably through custom water cooling. This ROG board has everything you need to set up a loop that cools down the VRMs, but that's just one among many advanced features. Like three M.2 slots, high-speed LAN, or the multitude of I/O & case connections.
The high-end segment is brimming with choices. You're equally well off going with Gigabyte's AORUS Master or the Hero version of the Maximus XII if you don't want to spend quite as much.
A dream of light & mirrors – that's the perfect description of the Formula's inviting appearance. It's almost totally clad in armor, some of which is purely aesthetic while the rest efficiently draws away heat. The LED areas are large, and their colors are vibrant, making for a great-looking contrast to the black PCB. You even get an OLED panel that's more functional than pretty. It supplies vital info like VRM temps, clock speeds, and more.
Not even the 10900K should cause thermal trouble when pushed on this mobo due to its combination of capable VRM and cooling solutions. Sixteen twinned MOSFETs with an amperage rating of 70A supply the chip with stable current. They're cooled via an angled heatsink with a hollow design that lets you cool it down further with water tubes.
You get ample AIO headers, including one in, two out, and three flow headers. Eight fan connectors enable robust temperature management since they support PWM and DC fans.
The M.2 slots are hard to get to since you have to remove your GPUs and the large PCH shroud to get to two of them. The third one is mounted onto the PCB's back. You'll want to populate that last slot with a drive that doesn't heat up, but the other two have heatsinks and thermal padding. Three GPU lanes work with SLI as well as Crossfire in the usual x16, x8/x8, and x8/x4/x4 setups.
The I/O's selection is among the most complete out there. You get to choose between 2.5 and 10Gbps Ethernet jacks and can plug a variety of devices into ten USB ports. They're all either USB 3.2 Gen 1 or 2, including one USB-C connection. The analog & optical audio connections use the SupremeFX S1220 codec. A pair of WiFi 6 antennas, a PS/2 input, and buttons that reset or flash the BIOS complete the arrangement.
Best Mid-Range ATX Motherboard for i9-10900K – MSI MEG Z490 Unify
We recommend two motherboards from MSI's premium MEG line as worthy companions to the 10900K. The ATX variant is ideal if you have a standard-sized case and don't want to drop serious cash on features you might not need. It's among the best-designed models in the generation, handles overclocking like a champ, and provides a solid basis for powerful gaming or productivity builds.
You'll adore the UNIFY if RGB is not on your priorities list as non-functional lights are absent from the board. You do get debugger LEDs that display various error codes and help troubleshoot malfunctions, though. The color scheme is a subdued smattering of black and dark-grey shades perfect for purists. You can add RGB through four headers, but it almost feels like a shame given the overall design approach.
The 10900K is notorious for producing excessive heat when overclocked. Enthusiasts can rejoice since this motherboard has ample cooling that keeps its 16+1 phase VRM in check even if you overclock all cores to 5.2 GHz. The maximum current of 90A per phase matches the Godlike and reduces instabilities to a minimum.
Two 8-pin connectors supply power to the CPU, while a small fan mounted on the top VRM heatsink helps with cooling. You may also push 128GB of memory running in Dual-Channel well into the high 3,000MHz range by setting up XMP profiles in MSI's user-friendly BIOS.
More temperature-reducing features include thick heatsinks for three M.2 slots and six fan headers plus one each for the CPU fan and a pump. You can reach all six SATA connectors from the side, while the M.2 drives are sandwiched between three full-length PCIe 4.0 ready and two more PCIe 3.0 x1 ports. Steel makes each GPU slot stronger, so feel free to combine heavier graphics cards.
Versatility continues with the I/O and its USB-C Gen 2×2 input that delivers 20Gbps speeds. Three regular USB 3.2 Gen 2 ports transfer files at half that speed, and you get pairs of USB 2.0 and USB 3.2 Gen 1 for a total of eight. The remaining inputs cover Ethernet, WiFi 6, and old-fashioned peripherals. Buttons that clear and flash the BIOS are another welcome addition.
The rear audio stack has an SPDIF connector and runs with Realtek ALC1220. Connecting your headphones or speakers to the front of the case is an even better idea since a better Sabre 9018Q2C codec drives the audio.
Gigabyte has released several outstanding Z490 boards, but you'll be most interested in the AORUS Elite AC if you want one that can handle the 10900K without breaking the bank. Considering its price, this is one of our most versatile recommendations gamers will love for its overclocking potential and futureproofing.
You can't go wrong with the MSI MPG Z490 Gaming Edge WiFi or the Prime Z490-A from ASUS if you're willing to spend a couple of bucks more or less, respectively.
The mobo follows Gigabyte's design conventions, sticking to a stenciled dark PCB and a single RGB line running along the I/O shroud. You may connect four more light sources through two pairs of headers or make the build even more colorful by going with RGB RAM.
Speaking of RAM, the BIOS lets you create XMP profiles to overclock approved sticks to 4,800MHz. You can realistically expect to maintain 3,600MHz if you're running 128GB, which is still impressive. No less impressive for the price is the 12+1 VRM setup cooled by two hefty heatsinks. Don't expect to reach the 10900K's limits, but a moderate boost to all cores won't destabilize the system.
Gigabyte outfitted the board with a comprehensive set of internal connections. You get six SATA drives and three M.2 slots, one of which isn't usable with 10th-gen processors. There are two PCIe 3.0 x1 ports for more storage or capture cards, while USB-C and Thunderbolt 3 headers offer cutting-edge transfer speeds. The two GPU slots work with CrossFire. Finally, five fan headers let you install different fan types as well as water cooling and monitoring equipment.
Expect top-tier audio performance thanks to a bank of WIMA capacitors and a solid 5+1 stack on the shielded I/O. Its layout is excellent, with only USB-C missing to make it complete. Other essentials are there – WiFi, 2.5GBps LAN, and HDMI. You're unlikely to ever run out of USB connections as there are ten of them divided between USB 2.0 and USB 3.2 of both generations.
Have money to spend and don't want to settle for second best? Then you're all set for MSI's most exquisite motherboard. As the name implies, its features are almost perfect, especially if you're planning to stress your 10900K to its absolute limits. It has some of the most sophisticated cooling & power management available today, along with an abundance of futureproof ports.
It's hard not to gaze in awe when first meeting the MEG Z490 GODLIKE. It combines the imposing size of an E-ATX mobo with a dark PCB & gray-blue accents on heatsinks that make it look like a fortress. You'll also find parts of the chipset heatsink and I/O shroud covered in mirrors – a unique and welcome touch. The mirrors hide an RGB dragon mascot and some abstract streaks. An OLED panel next to the DIMM slots tops it all off, displaying either preinstalled and custom GIFs or valuable system info.
The board might be much too expensive for most ordinary users, but you won't regret getting it if world-class overclocking performance is at the top of your list. Sixteen phases feed the CPU with clean power and have a current allotment of 90A each. Coupled with the 50A SOC phase, that's 1,440A at the 10900K's disposal. Two huge heatsinks cool the VRM, and two fans attach to one of them to blow air onto the assembly and reduce the temperature further.
You'll never run out of drive space thanks to six SATA and three M.2 ports. Each M.2 slot has a double-sided heatsink. A wise design decision, especially since one of the drives will sit between the CPU and primary GPU. SLI and CrossFire work great, and all three PCIe x16 lanes have steel plating. Only one PCIe 3.0 x1 slot is disappointing for such a large board, but an expansion accessory that lets you connect two more NVMe drives is a welcome trade.
It's comforting to know that the board will stay relevant for a while due to several futureproofing features. It comes equipped with standard 2.5Gbps and blazing-fast 10Gbps LAN powered by Aquanta. Two of the three large x16 lanes are PCIe 4.0 compliant, and the I/O boasts two Thunderbolt 3 ports.
Other I/O connections aren't shabby either. The PS/2 port is amusing, and the array of ten USB inputs is versatile. You can flash or recover the dual-BIOS and get audio through five analog jacks plus SPDIF out. No means of connecting a monitor is present; MSI rightfully assumes you won't be using their best board with integrated graphics.
Motherboard manufacturers haven't been interested in providing much variety for the micro-ATX builder. However, ASUS still managed to produce one model worthy of the ROG designation. It combines the company's customary attention to detail with a decent feature set. Expect your 10900K to pair well with it even when overclocked.
The only other mATX board we'd recommend is the Z490M Gaming X, as the handful of others are either always out of stock or not worth your time.
The ROG Strix Z490-G Gaming will appeal to many users since it can be as subtle or in-your-face as you like. It has an all-black scheme broken up only by the soldering and audio capacitors. A ROG STRIX logo and text are its only built-in RGB, but connecting more to pairs of Aura and addressable RGB headers is straightforward.
The VRM consists of 12+2 power phases and receives ample cooling from an L-shaped heatsink connected to the I/O shroud from the left. The heatsink has a finned design that increases its area and efficiency. Connecting a dedicated VRM fan will help control temperature spikes, while several other hybrid headers offer diverse cooling options for the rest of the board. This is an excellent board for overclocking beginners since its BIOS has an AI OC feature that takes the guesswork out of overclocking.
The memory slots have locks on both sides and work with up to 128GB of overclockable RAM. The top PCIe 3.0 x16 slot is ideal for your GPU since it's reinforced and runs at maximum speeds when used alone or half of it if you link two AMD cards through CrossFire. These are close to the two M.2 M-key slots, one of which has a broad heatsink. All six SATA connectors are reachable from the side.
ASUS paid particular attention to the I/O, making it modern and flexible. You'll find no PS/2 here, and USB 2.0 is limited to just two of the eight connections. The rest consist of four USB 3.2 Gen 1 and single Gen 2 A&C ports. One of the older USBs allows for direct BIOS updates and forms a group with the flashback button. HDMI & DP 1.4 serve as the video connections, while the 5+1 audio stack delivers studio-quality sound through the SupremeFX S1220A codec.
The smallest board in this overview comes from Gigabyte and is a testament to how much the company's engineering prowess has improved over the years. You can freely pair it with and even overclock a 10900K due to plenty of cooling headroom and VRMs that rival the top solutions from MSI. It's the Z490 mini-ITX offerings apex, and we wouldn't use the generation's most advanced desktop CPU with anything else.
A neutral look sets the mobo up for endless application in gaming or content creation and productivity SFF PCs. You can mildly spice it up with a series of LEDs that give one of the edges a soft glow or add a bit more flair through one regular & one addressable LED header.
Small does not equal thermally challenged in the Z490I AORUS Ultra's case. One look at its main three-part heatsink is convincing enough since all three components are substantial and connected by a heatpipe. An aluminum backplate provides additional heat relief and helps the 8+1-phase VRM spur the 10900K to achieve impressive results in games and more serious programs.
Cramped conditions have an understandable impact on the mobo's selection of internal connections. Gigabyte cleverly got around some of these constraints by including a second M.2 port on the PCB's back. There are enough headers for three system fans, and you don't need to save on the case since USB-C, A, and 2.0 get a header each. The GPU slot has steel-reinforced sides and is the only PCIe 3.0 expansion slot present.
It's encouraging to see that there are minimal compromises regarding the I/O layout. The USB selection is identical to the one seen on ASUS's mATX mobo. You get both DisplayPort & HDMI as well as WiFi and Ethernet. There are fewer audio outputs than on larger boards, only three. That just leaves the BIOS flash button.
Frequently Asked Questions
What chipset is i9 10900K?
The 10900K is part of Comet Lake, Intel's first generation of processors engineered for the LGA 1200 socket. That means it works with 400 and 500 series boards that use the new standard. You won't be able to pair the CPU with earlier motherboard models. However, certain coolers compatible with LGA 1151 are still compatible.
Can my motherboard support 10th Gen i9?
The easiest way to find this out is by digging up its box or going to the manufacturer's tech specs page. You'll want to search for the board's chipset there. If it's Z490 or Z590, you're all set to use the 10900K on stock settings and can likely overclock it too. Intel offers a handy guide on determining processor compatibility. While it does include Z590 and less expensive boards with other designations, these either won't allow you to overclock the CPU, or some of their features will be locked.
Does Intel 10th GEN need a new motherboard?
Yes. Refer to the answer above for more details.
What RAM speed is best for 10900K?
The 10900K excels as a gaming chip and will benefit from faster RAM. That being said, it's also viable for productivity tasks like photo & video editing or CAD modeling. The amount of ram your PC has will have a more tangible impact on overall performance in such use cases.
2,666MHz is the lowest stock speed you should aim for, with 3,000 and 3,200MHz being ideal. Keep in mind that you may need to manually overclock the RAM in combination with some motherboards to reach and exceed these speeds if you install 32GB or more.